How to Bootstrap Your SaaS Startup: 7 Tips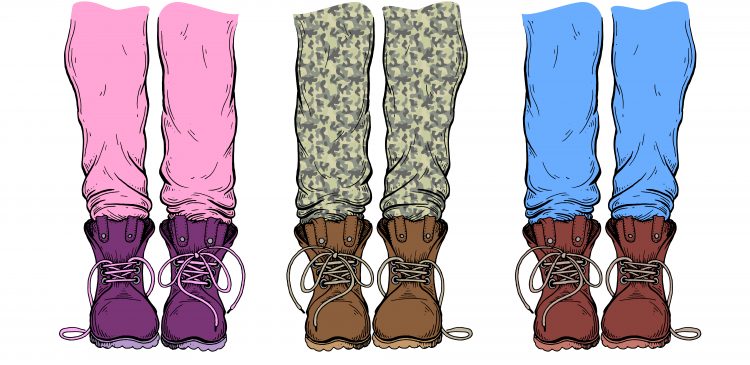 Bootstrapping your SaaS startup doesn't have to be hard. 
In fact, SaaS businesses have the advantage of a predictable revenue model that makes them the ideal companies to bootstrap. 
If you're thinking: I wish my business had more sales or less churn for a more predictable revenue stream, then you've come to the right place.
Today, we're going to show you how to grow your SaaS business in 7 simple steps.
Let's dive in!
Step 1 to Bootstrap Your SaaS Startup: Identify Product/Market Fit
Hopefully, you've already found a product and market, but if you're just starting out, let's briefly go over product/market fit: 
Product/market fit means having a product that the target market is willing to pay for, and use. 
Ideally you want your product to live at the intersection of feasibility, viability, and desirability.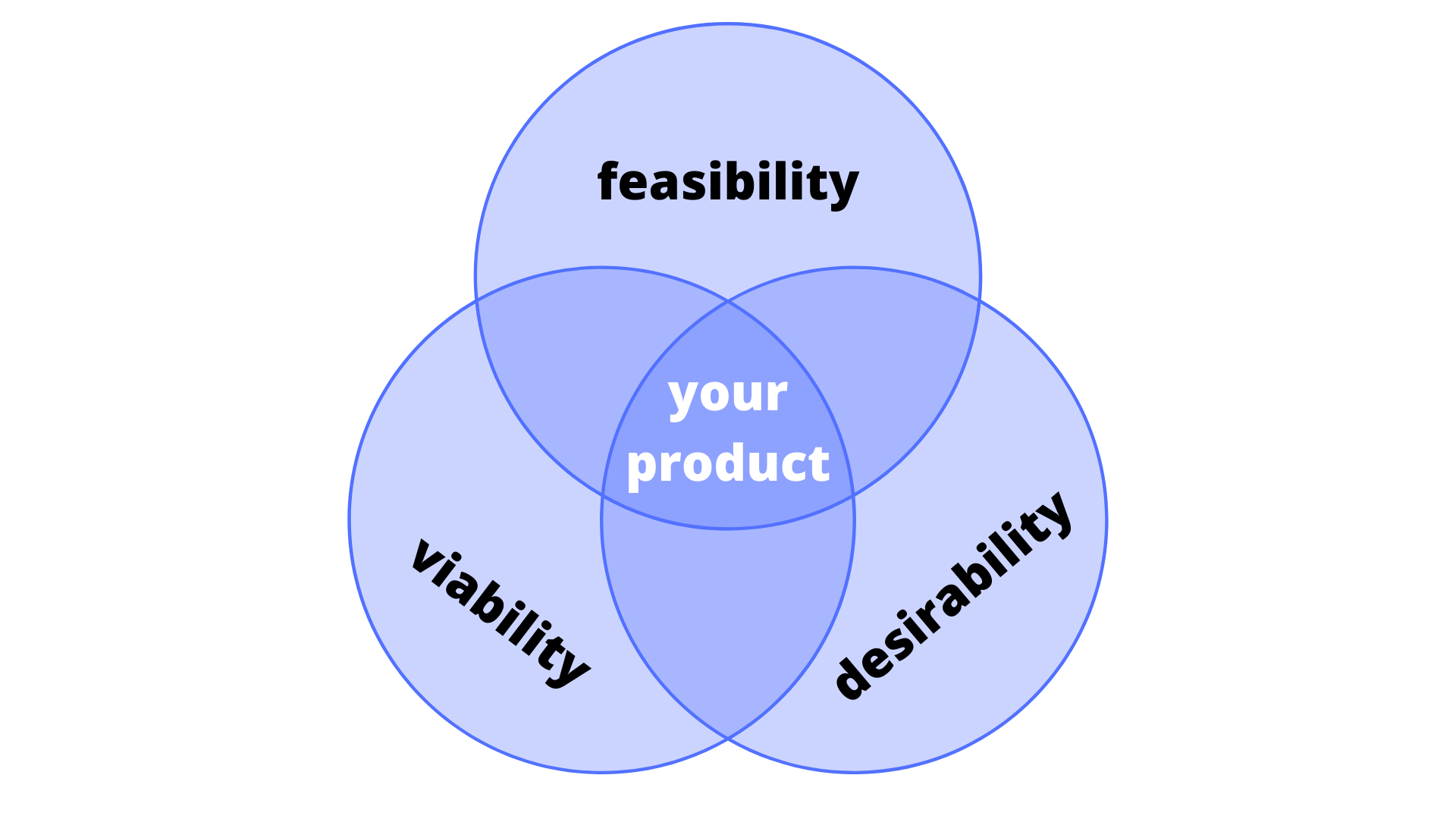 Ok, great, but what does this mean? 
Feasibility

= A product that you can realistically tackle with your skills, experience, and bootstrapped funds. 

Viability

= A product that is useful and solves a problem.

Desirability

= A product that a large enough market wants.
Once you've identified your ideal customers and created the kind of product (at least the MVP) they need, it'll be much easier to continue with a clear strategy in place. 
Step 2. Create Your SaaS Content Marketing Strategy
Content marketing can help you cost-effectively bootstrap your startup. In fact, content marketing costs 62% less than outbound marketing, and the best part is that conversion rates are 6x higher than other methods. 
When first starting out, you'll want to find low-competition keywords with enough search traffic in your niche:
Use free tools such as: AnswerThePublic

and

Ubersuggest

(they'll show you common keywords your audience searches for, and how many people search for them)

Identify keyword intent:

Focus on bottom-of-the-funnel keywords where searchers want to purchase a product like yours, e.g. "

Best email marketing software,

" "

MailChimp vs ActiveCampaign

" etc. 
This will help you spend less time convincing leads. Instead, you'll be converting.
One of the drawbacks to content marketing is that it can be time consuming — if you don't have a good strategy put in place. As a SaaS founder, your time is better spent researching keywords and creating brief outlines than it is to write the articles yourself. 
To create your content, you're going to need to delegate. Thankfully, there are a number of freelancing sites, such as Upwork and Fiverr, that can make it easy to find writers within budget. 
To rank well, your content should be:
In-depth

Targeted to the search intent

Backed by research and case studies
In time, you'll be able to expand on your content strategy, but for the time being, you have to demonstrate your product/market fit and your expertise with this kind of content.
Step 3. Bootstrap Your SaaS Startup with Google and Facebook Retargeting
After you've spent all that time creating your perfect content marketing strategy, you're going to find that very few visitors convert during their first visit to your website. Especially those that visit your website from the top and middle of your funnel. 
Fortunately, there is a way to reach them again using Google and Facebook retargeting. 
Why do you want to reach them again? 
Because studies have shown that it can take 9x of visiting a website before a customer decides to purchase.
Google and Facebook retargeting follow those that have already been to your website, showing them relevant ads of your product, and increasing the likelihood of coming back to your site and making a purchase. 
For example, Honest Company keeps retargeting me after visiting their website with a special code to get a free product or a discount.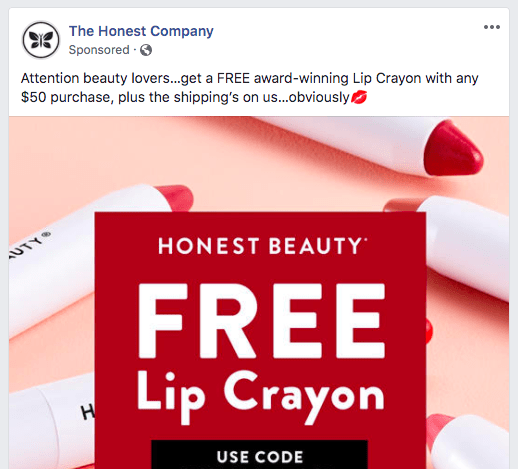 To get set up with retargeting, you're going to want to add a Facebook tracking pixel and Google Analytics to your site. 
Then, you can set up a retargeting campaign through Facebook and Google.
Even if someone came to your site from Google, you can reach them again through Facebook.
This is a really neat trick for getting more conversions, especially when you consider that retargeting is cheaper than other paid campaigns.
To ensure your retargeting campaign is successful, you'll want your offer to be highly-specific to the leads you're reaching by offering them:
A discount/free trial

Product demo

Case studies

Video testimonials
In due time, you'll also be able to use Facebook Lookalike Audiences to find more social media users who are similar to your best existing customers. 
Step 4. A/B Test Your Pricing Page
Your pricing page is where the magic happens, so you have to make sure it's perfectly optimized for conversions.
A/B test different ways of explaining your payment structure:
Plans

Copy

Offers

CTA buttons
Often, potential customers can get confused while exploring your pricing plans, so try to offer as few plans as possible, and make it clear what the customer will be getting with each one.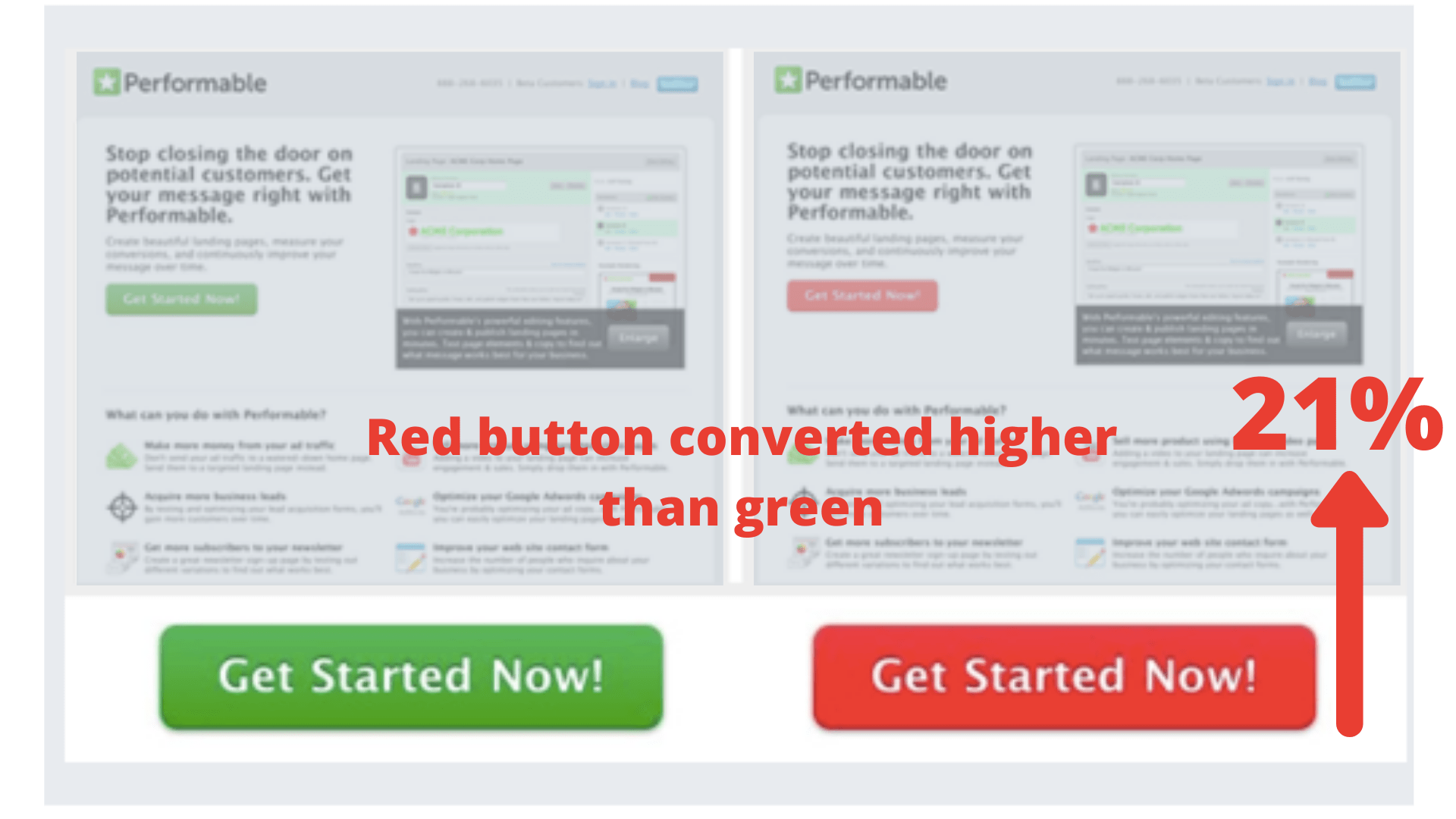 For example, HubSpot ran an A/B test , and found that the red "get started now" button converted 21 percent more than the green button.
Step 5. Create a Customer Feedback Strategy
As a SaaS startup, you should pay close attention to what your customers have to say. 
The best customer feedback strategies encompass feedback collection at multiple levels:
Direct, 1-on-1 interviews

In-app feedback

Periodical surveys

Exit interviews/exit surveys
In the beginning, you might even want to do one thing that won't scale: get in touch with every new user, ask them how they'll use your product, and how you can help them.
According to Appcues' research, people love being a part of exclusive groups, such as beta-testers or VIPs. 
Even just a Facebook group is a great way to show your customers that you care, build community, and get priceless feedback.
Step 6. Improve Your Product Based on Customer Feedback
Once you've obtained feedback from your customers, it's time to act on it. This is the best way to bootstrap your startup in accordance with your product/market fit.
Create a feedback-first culture.
If enough customers want a feature, or want you to improve your product in a certain way, then it should become a priority.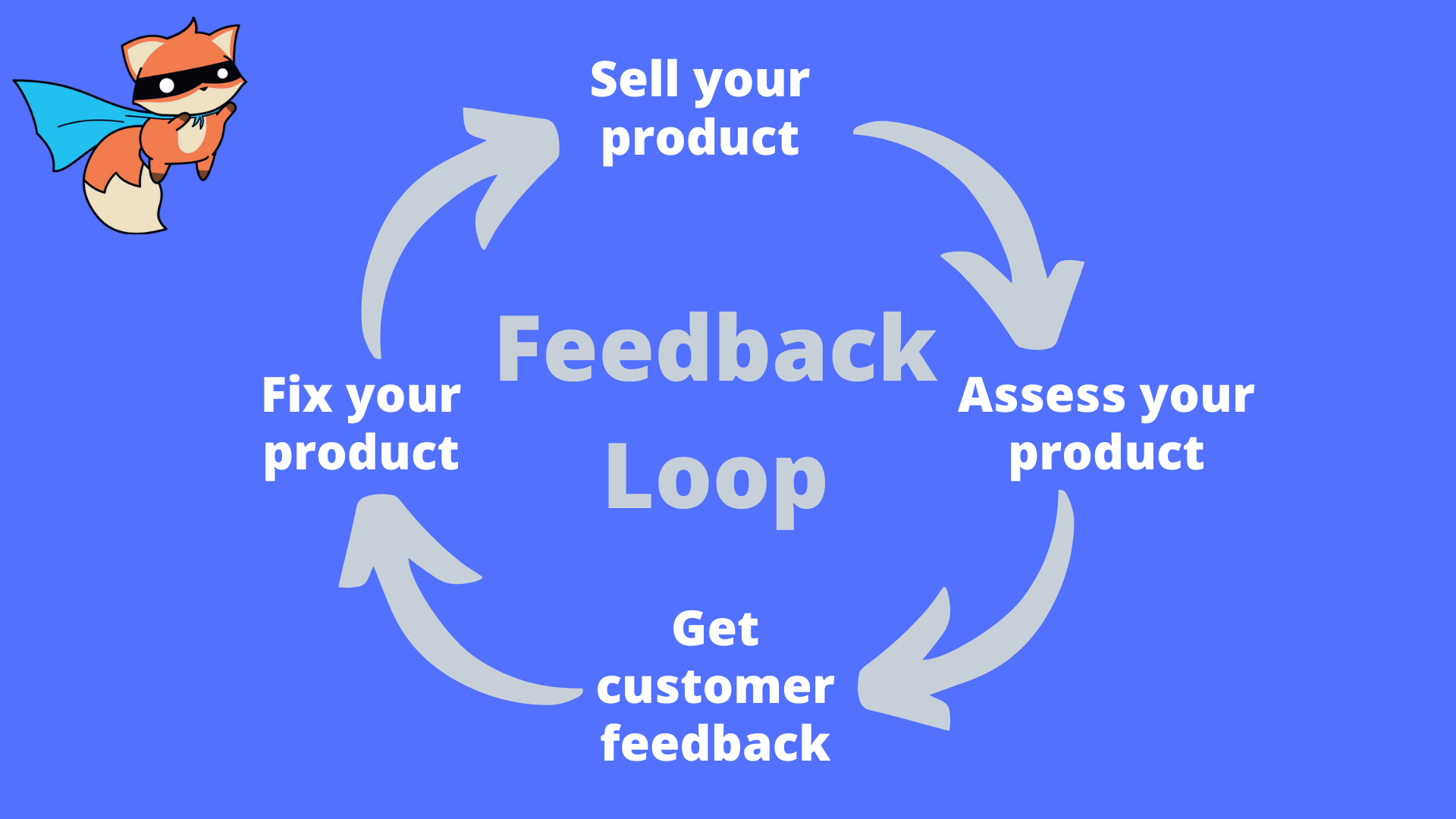 It's also important to analyze the feedback you get from customers:
Why do they want something to improve?

How can you improve it in the long, and in the short term?
Don't let feedback sit idle in the spreadsheet. 
Instead, go the extra mile, and then follow up with customers to tell them that you've improved, and thank them for their feedback that set the wheels in motion.
Step 7. Create a Win-Back Strategy for Churned Customers
Just because they've churned doesn't mean they're gone!
First, stay in touch with customers who've churned. 
Netflix's reactivation strategy is pretty popular. They keep email addresses on file, and periodically send offers for new free trials, or retarget users through YouTube and Facebook.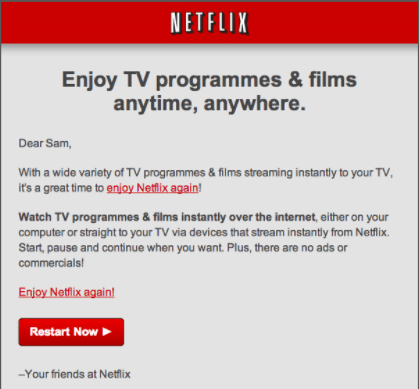 Secondly, understand why your best customers churn.
If you can identify common reasons, you can improve your product to stop it from happening again.
(This is where feedback in particular come in handy.)
Your Turn
If you follow these 7 steps and continue to study them in more depth, you'll be able to bootstrap your SaaS startup a whole lot easier. However, digital marketing is constantly evolving – changing – and it's up to you to stay on top of it by continuously learning.
Stay up to date on the latest information in the space, watch online industry conferences, videos, and read everything you can on how to improve your business.
We love writing about how SaaS startups can grow their business, so sign up to our newsletter and come back often for new articles to help you stay ahead of the game.