14 Creative Ways to Attract New Customers to Your Startup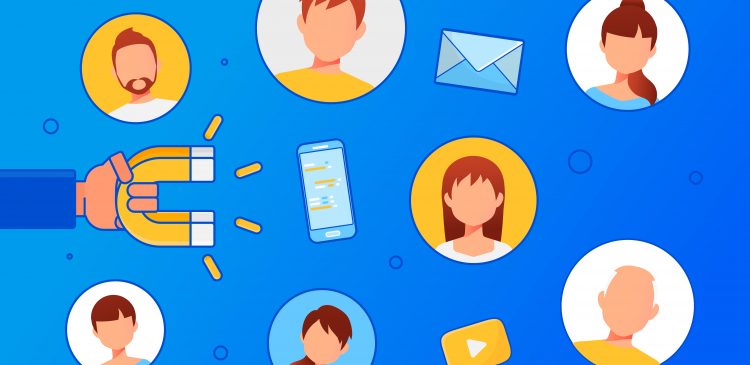 Trying to figure out how to attract new customers? When you first started, you may have scraped the 'net for leads and worked up the nerve to do some cold calling—that's just what you have to do in the beginning.
But once your startup has gained some traction and can afford to put out content, it'll be time to step up your game with more creative methods for attracting customers.
In this post, we'll show you 14 creative ways that you can get new customers to notice your SaaS business. Even if they don't apply directly to your niche, you'll find they're applicable enough to fit in any marketing strategy.
How to get more customers for your startup
Attract new customers with…
1. Relevant Instagram contests
Contests are a great way to reach more customers on Instagram. When executed properly, an Instagram contest can grow your follower count 70% faster than not running any at all.
Neil Patel's article on the subject covers all the best practices for creating your contest, along with several ideas for prizes. One of the key takeaways from his article, however, is this:
"You also need to ensure you're giving away relevant prizes that your target audience will feel compelled to have."
Giving away a trip to anywhere in the world is certainly an attractive offer, but if you can't connect it back to your payroll software company, then you might not see the kind of engagement you'd like. Anywhere in the world is a very attractive offer, indeed, so don't be surprised to find entries from people who aren't actually interested in your product.
This example from Upwork ticks all the boxes: Offers an enticing prize, establishes conditions that only their target audience can fulfill, and requires they spread the word with a hashtag.
2. Useful quizzes
If you're looking for ways to attract new customers, you need to look into implementing useful quizzes into your marketing strategy. 
Chanti Zak shows us that quizzes can be incredibly powerful lead generation tools. Some of her quizzes have pulled in well over 10,000 qualified leads.
By making a quiz that truly speaks to your audience's pain points—and showing them just a glimpse of the solution you offer—you can provide true insight to your customer's problem. Plus, just wording your quiz properly will build trust in the customer and warm them up for your newsletters' welcome email.
Zak says the promise of a solution makes all the difference. That's what will turn your quiz from BuzzFeed-worthy timewaster into a qualified lead machine. Quizzes can work in any niche given that you understand your audience, know how to speak to them, and can give them what they're looking for:
"One day I stumbled upon Dr. Sara Gottfried's quiz and immediately sent my mom the link. She loved it. Because it spoke to exactly what she was experiencing and the outcome she desired.  When your message is on point, getting ideal clients to convert is not a challenge."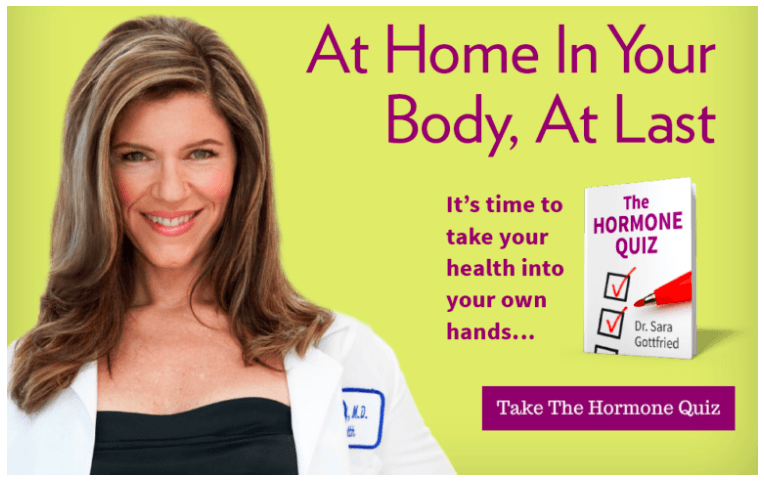 3. Add a demo to your site
Demos are a great way to get people using your product and attract new customers, but it does come with some baggage. Users will anticipate needing to register an account and downloading the trial version of the software—it's a bit of an undertaking just to take a peek at your product.
Instead, you can try following the example of Squarespace's template viewer. It might not be a product demo or trial in the truest sense, but for the purpose of getting users signed up, it bridges the gap neatly.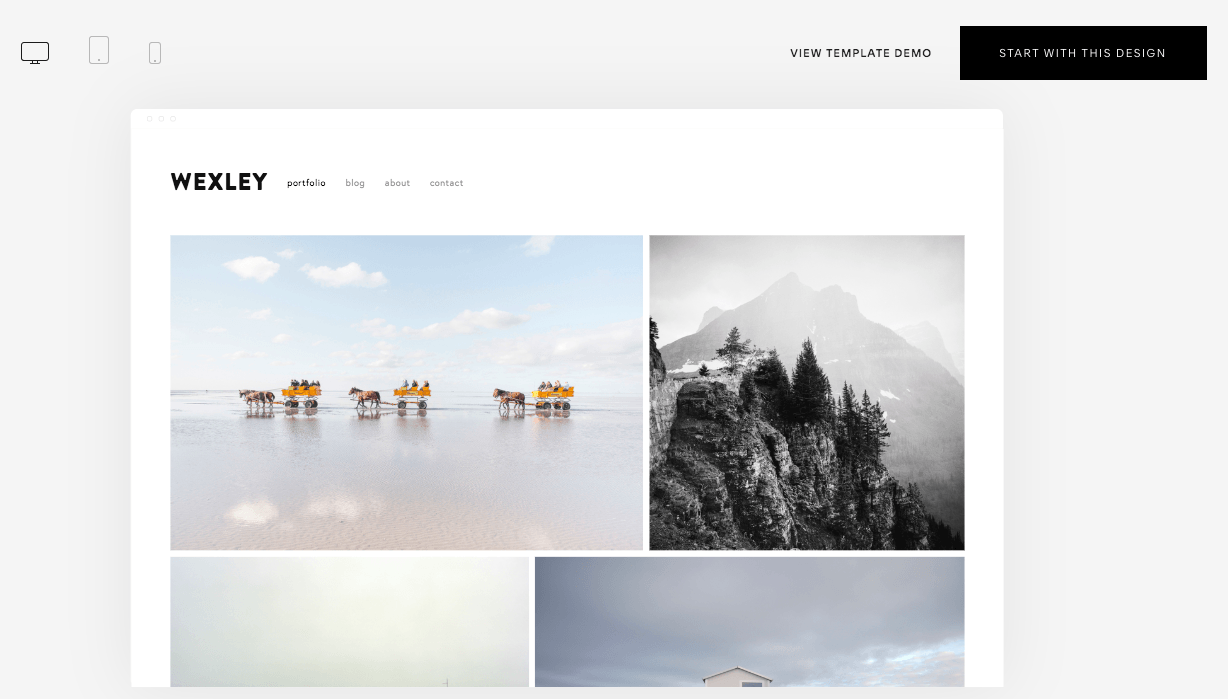 What makes Squarespace's example stand out is just how quick and intuitive it is. The user types their industry or niche into the search bar, and they'll be provided with several interactive demos of pre-configured sites.
Imagine if, instead, they had provided a full demo of the site builder before signing up. Users would likely find the task too daunting and back out, or they'd spend way too much time playing with the features instead of moving onto the next step: registering for an account.
4. Exclusive, targeted offers
No one can resist a nice 50 percent off discount. But positioning it as an exclusive offer, for your target customer, will really make it resonate.
For example, Evernote was offering 50 percent off one year of their Premium services, for students only, with their #ForgettingSucks campaign. But they didn't just throw this offer up for no reason—Evernote studied this segment of their audience and identified a problem:
The students' lecture notes were all over the place. Strewn between notebooks, devices, apps, recordings… Staying organized was a challenge, and some of the students were certain they'd misplaced important notes.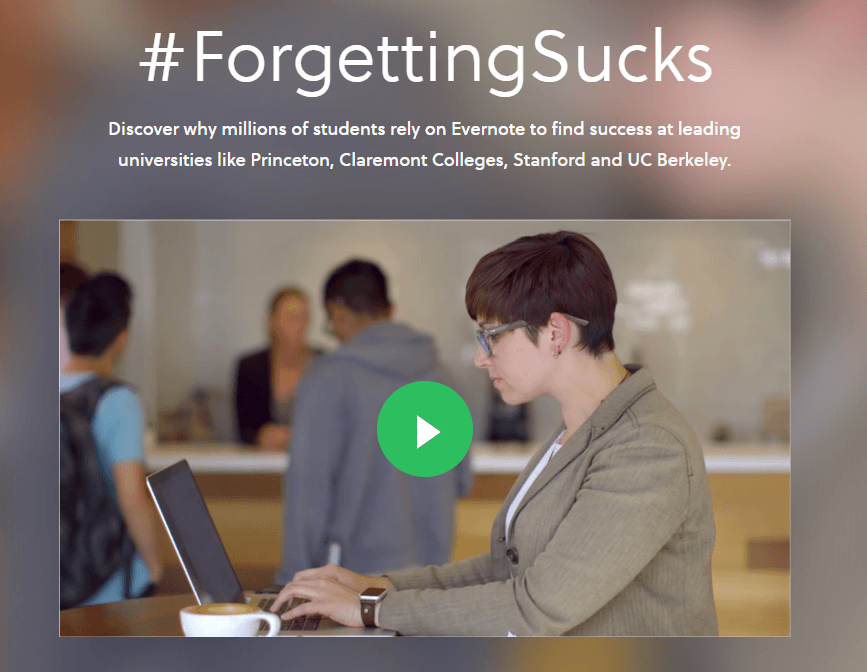 Evernote created a landing page for the offer that addresses all their pain points. They even filmed a video of testimonies from several students who had begun using the Premium services.
By honing in on one segment of their audience, they'll likely be able to capture more leads from students encountering the same problem.
5. Educational resources
If you have the manpower to make content, a library of educational content is a great way to position yourself as an authority in your industry and attract new customers. As far as examples go, no one has packaged their product and their resources together quite like Shopify.
ECommerce has gotten more popular by the day, and Shopify is spearheading the craze by providing all the resources you could possibly need to succeed in the industry:
Blog

Academy

Guides

Forum

Tools

Podcast

Business encyclopedia
Plenty of the information is available for free, and it doubles as great content for SEO—you can hardly look up advice on eCommerce without stumbling upon a Shopify resource.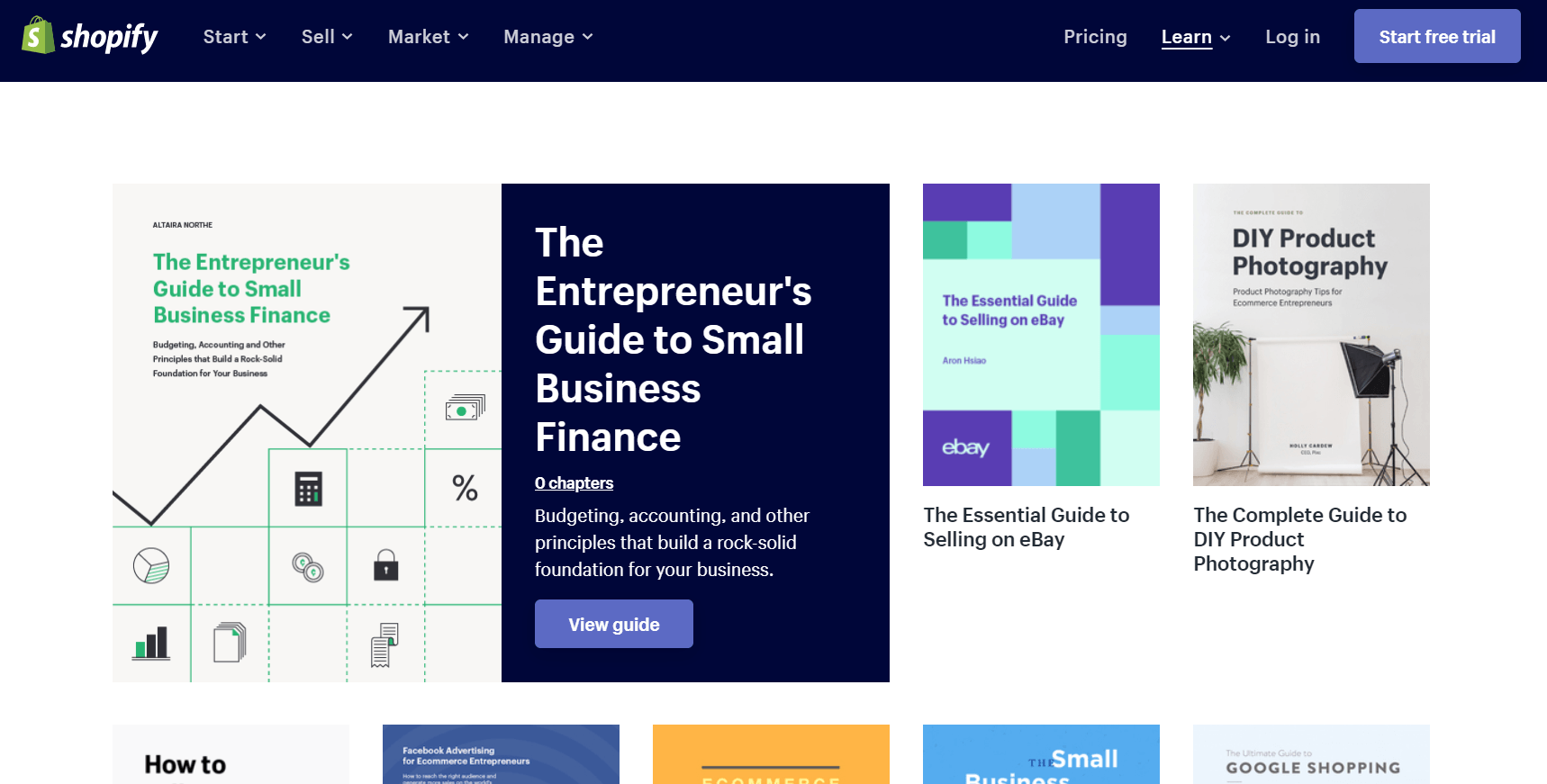 6. Interactive training
Training doesn't have to be dull or tedious—it can even be an effective way to get the attention of more customers. Twilio has plenty to teach their users, so they decided to turn it into TwilioQuest, an interactive training course stylized as a video game.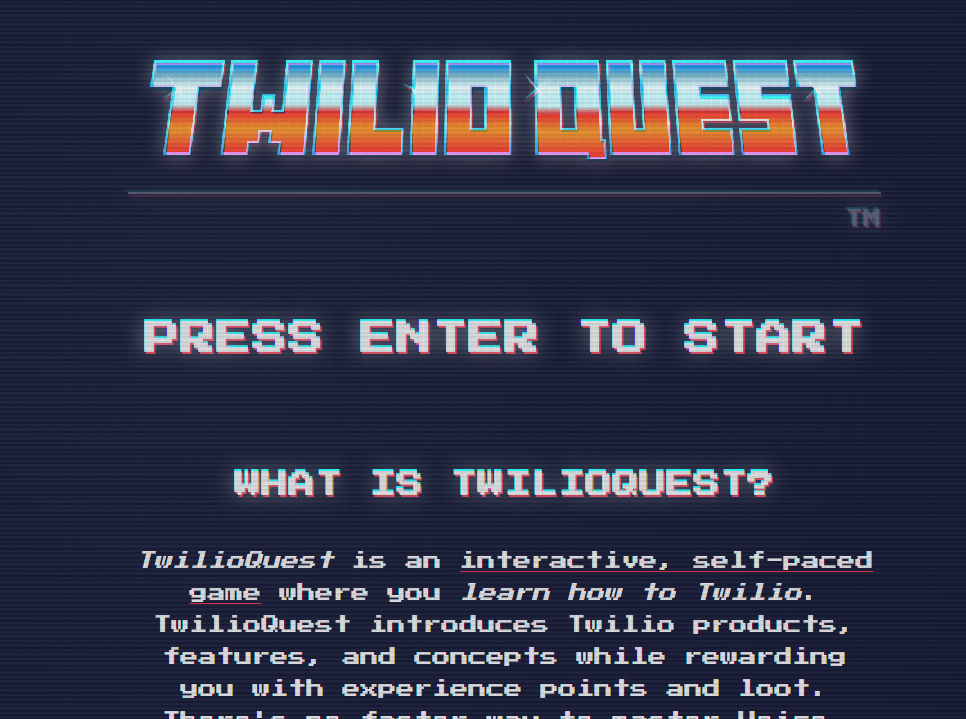 The game's look is full of throwbacks to 8-bit video games, but it also includes the rewards that make modern mobile app games so addicting: experience points and unlockable items you can use to give your avatar a unique look. Plus, it's educational, so you have the perfect excuse to play.
Twilio requires you to sign up for a free account before given access to the game. That signup gives you a free trial of their software, allowing users to play the game in its entirety while warming them up into becoming a customer.
7. Reformatted content
Every year, Heinz Marketing creates the Marketing Technology Landscape Supergraphic, a reference dictionary of over 3,000 companies. That infographic comes complete with "detailed analysis on the dynamic growth and changes" in the technology landscape.
If that sounds like a ton of information, that's because it is. And that's perhaps why they decided to convert the entire infographic into a downloadable spreadsheet, making it incredibly easy to sort through all categories, sub-categories, and to find relevant information.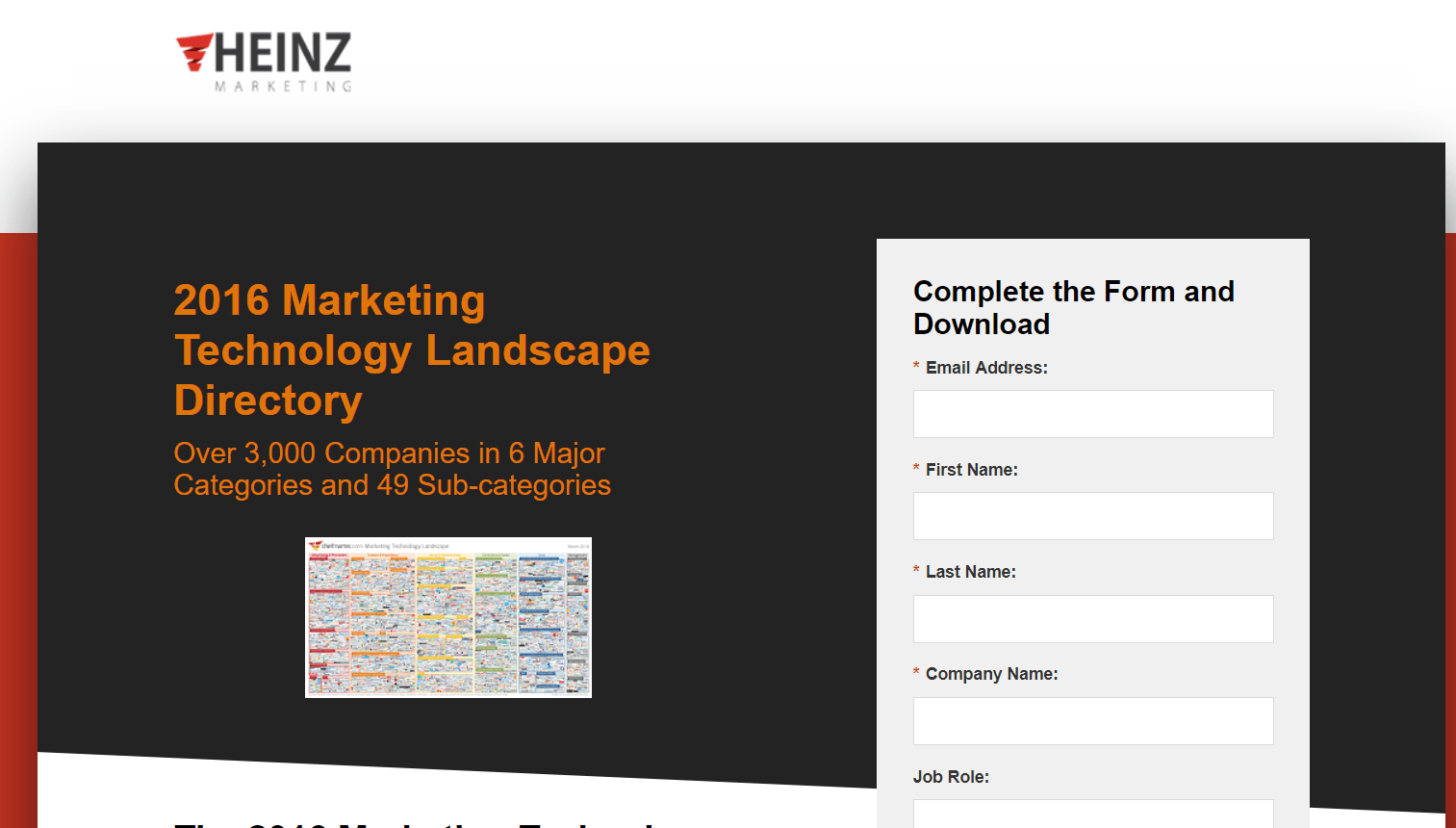 Heinz Marketing was able to make a successful and creative lead magnet by repurposing the information into a format that would be useful for their audience. Likewise, you should consider how your lead generation ideas can be formatted to be the most useful for your audience.
8. Customer feedback
Customer feedback is essential for improving your product and attracting new customers, but that's not the only thing it's good for—you might find inspiration for marketing purposes.
According to Capterra, Mailchimp found a surprising insight in their feedback:
people were mispronouncing their name. They took "Mailkimp" and ran with it, where it eventually turned into its own meme and created some strange spinoffs like "KaleLimp" and "MailShrimp."
You should always be looking for ideas and messages that resonate with your audience, and there's no better place to look than your customer feedback survey. After all, who would have guessed that anyone was having trouble pronouncing "Mailchimp" until it was brought to their attention through the data?
Finding the trends in your feedback can give you the insight—and confidence—required to push out what would otherwise be a bold (or strange) marketing campaign.

9. Free, practical tools
Like HubSpot, you can publish tons of useful content related to your industry that brings new customers to your site. But you can also take that a step further by driving your readers to take action.
HubSpot offers a mini-suite of tools on their website that double as clever lead magnets. These tools are practical, simple, and essential for any startup in its beginning phases:
Invoice Template Generator

Email Signature Generator

Marketing Plan Template Generator

Blog Ideas Generator

Buyer Persona Generator

45 Free Business Templates
Check out any of them and you'll see they're both practical and pretty—you can't help but fill them out.
The invoice template generator brings your new invoice to life as you enter information. Then, to generate the final product, you simply consent to handing over the information you just entered—and that's way more info than most people are willing to put on a normal lead gen form. At this point, they've earned it.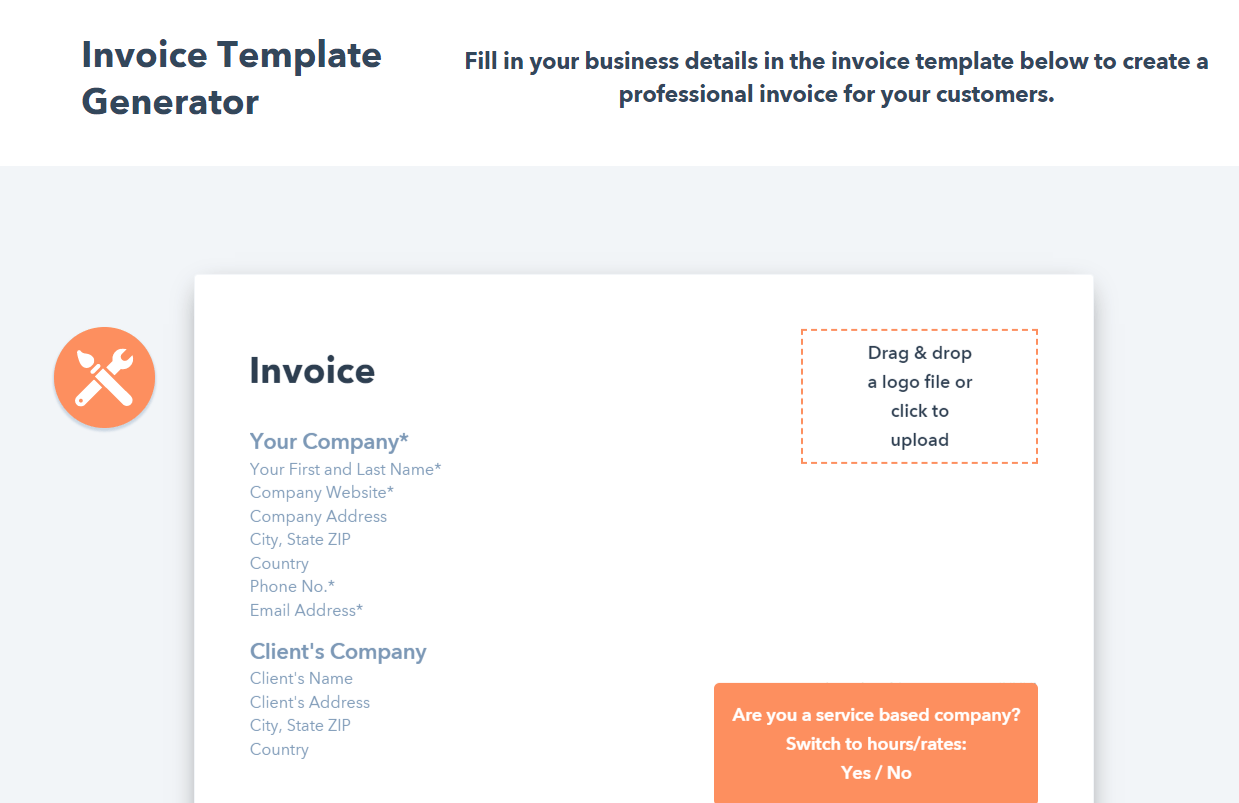 10. Brand goodies
Have an adorable mascot? You might be able to build some hype around it to attract new customers.
GitHub's iconic Octocat has become something like Mickey Mouse for the tech sector. As popularity for the character grew, GitHub created a Build Your Own Octocat generator. It allows you to design, style, and share your personalized Octocat on social media. Of course, before you can finish the design, you'll be asked to enter your contact information.
Now that GitHub has a following for their character, they were able to create the Octocat Generator Lounge at their GitHub Satellite event. Attendees can have their custom Octocat printed as a sticker for their laptop. As popularity continues to grow for the character, GitHub can repurpose it time and time again for new ways to attract customers.
The Octocat Generator Lounge will be back and better than ever at #GitHubSatellite!
The experience might just stick with you. pic.twitter.com/K3xq3mkdns

— GitHub (@github) May 15, 2019
11. Helpful videos
Is there a common problem in your industry? Is this problem preventing your users from being able to use your product to the fullest? Show them how to solve it with a helpful series of videos!
Wistia is all about helping businesses use video. In fact, they've made an entire video series dedicated to showing businesses how they can better use video, such as how to shoot video on an iPhone.
But it's not just a five-minute video on the subject—they also covered the lesson in a full text post. This is fantastic for two reasons:
Wistia can let their customers know that they shouldn't hold back from making video just because they don't have fancy camera and audio equipment.

Any budget-savvy businesses Googling for "how to take professional iPhone videos" will likely stumble upon the article on the first page of search results.
12. Creative lead form embedding
Unbounce points out a situation that you might face in your content marketing: whether you should hide your content behind a lead form, or if you should leave it open and accessible to all.
Zaius, a CRM software company, decided to do a little of both by embedding a lead-gen form into their videos. Filling out the email form is not required for viewing the video, but the principle of reciprocity proved effective. In Unbounce's interview with Cara Hogan, Content Strategist for Zaius, she explained that the tactic had nurtured several of those leads into new customers:
"We've generated hundreds of net new leads from this video series so far. We've only published 10 total episodes, and older episodes continue to earn subscribers over time."
You can also see that, in the below screenshot, they've added additional incentive with the offer for a giveaway.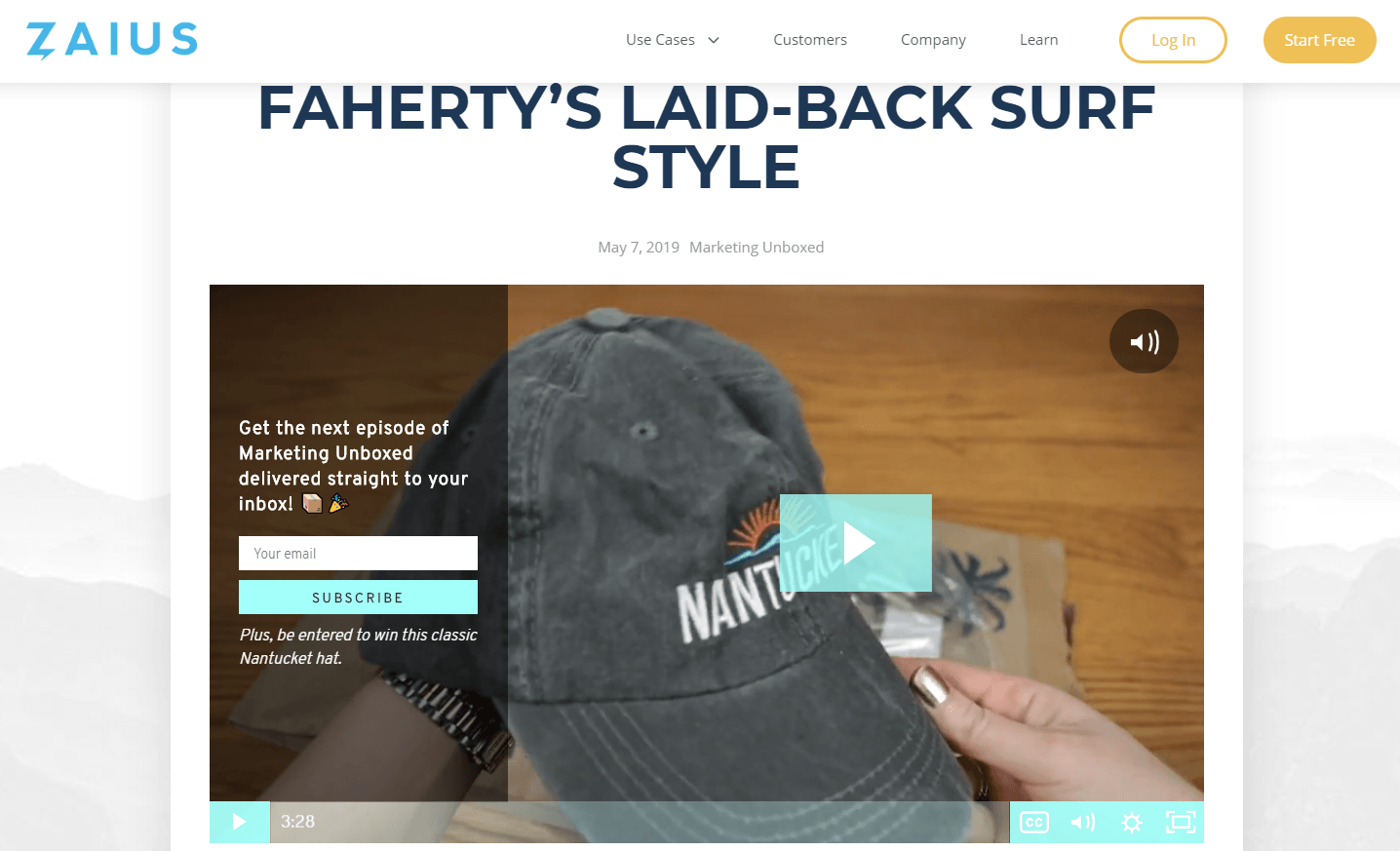 13. Direct mail
With online marketing, you don't pay for distribution—just the clicks. But that convenience has a downside: it's easy for emails and ads to go unnoticed due to crowded inboxes and banner blindness.
But what if you did something completely unexpected to get new customers? That's why Unbounce suggests sending direct mail instead.
They recommend budgeting for a small segment of your audience—one that you can really bet on—and sending them a direct mail flyer. Getting physical mail from a SaaS company is interesting enough on its own, but you'll really push it over the top if you deliver a piece with an attention-grabbing design.
Oh man. @heroconf this is one of the coolest pieces of direct mail I've ever received! Who knew video could be so amazing in such a small package? 👏 pic.twitter.com/aQnlV2y71G

— Casie Gillette (@Casieg) January 31, 2019
14. Mobile campaigns
Sometimes, the capabilities of a mobile-specific campaign can put a creative new perspective on your product.
IKEA created an app to show people how their furniture would fit into their room before they buy it. The app uses augmented reality to "place" the furniture in your home in real-time. Who said shopping for furniture online had to be difficult?
Capterra adds that you can gain inspiration from this idea by seeing how you can provide a demo or trial of your product through mobile—the place where busy SMB owners are spending their time.
Conclusion
No matter what kind of content you're pushing out, you'll have no trouble finding established best practices for attracting customers.
But what makes all the difference is how well you understand your audience. Every item in our list stands out as a creative solution not necessarily for looking pretty, but for how well it:
Speaks to the audience

Anticipates their needs

Catches their attention
Find that creative edge could be just what you need to pull in those new customers.
If you're still having trouble attracting new customers, it might be time to rework your buyer persona or do some more research.