Scaling A SaaS Business: 7 Growth Hacks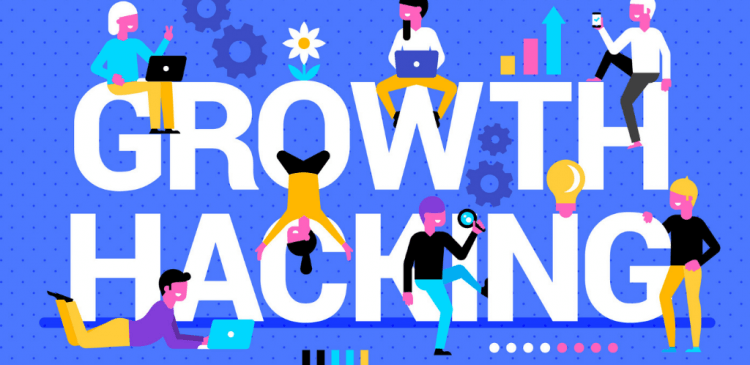 Looking for some growth hacks for scaling a SaaS business? Even if you're not in the SaaS industry, growing a company is always the most difficult in the beginning. Until you find out exactly which strategies and methods work for your business, you might feel as if you're spending money just to see what works.
If money weren't an issue, you would eventually find the solution just through trial and error. Of course, that's just not feasible.
That's where growth hacks come into the picture. A growth hack is a method for growing your customer base as quickly as possible with as little money as possible. Often, they use products or methods that are well-established with a slight twist.
We've listed seven of our favorite growth hacks below that you can try using no matter what stage of growth your company is in.
Scaling A SaaS Business: 7 Growth Hacks
1. Use Live Chat to Drive Leads
It's no secret that using live chat on your website is a great way to reach your customers. They're conveniently located at the corner of the screen, ready to help your users with any of their questions about your product. But customer service isn't the only thing it's good for. Instead of loading in the generic "How can we help?" message, you can use it for scaling a SaaS business.
This "proactive live chat" method was responsible for bringing SaaS company Bizible around 25% of new monthly revenues, eventually turning it into their second best sales channel.
First, they recognized the fact that users on their website were in an early part of their sales cycle. Then, they used their live chat prompts to offer a personalized demo of the product in exchange for the user's email address. They tested several different chat prompts, eventually finding the messaging that resonated best with their users.
Live Chat is a great tool that makes adding a chat window to your website easy. It also integrates with platforms such as WordPress, Shopify, Adwords, MailChimp, and Facebook.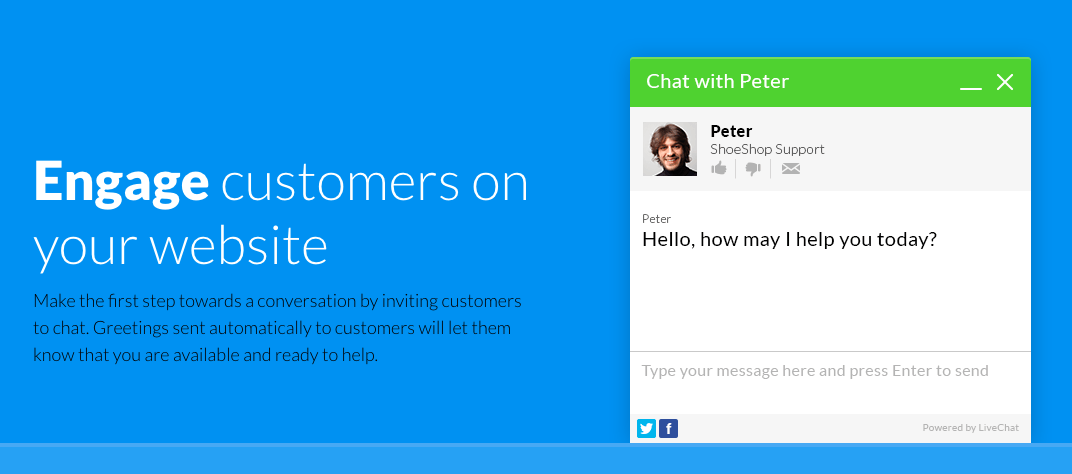 2. Skyscraper Technique
Blogging is still one of the best ways to create organic traffic, which can help you with scaling a SaaS business. But here's the catch: building that traffic is going to take time. You wouldn't exactly call it a "growth hack" since it doesn't get you results overnight.
That being said, the skyscraper technique is one of the growth hackiest ways to build SEO. The bulk of the work is technically done for you, saving you plenty of time and effort.
This technique was originally created and publicized in 2016 by Backlino's Brian Dean. Even in 2019, it's still one of the best methods for building SEO. And, if you do it right, you'll come out with content worthy of being shared and linked to.
Phrased most simply by Dean himself, the skyscraper technique goes like this:
"1: Find link-worthy content
2: Make something even better
3: Reach out to the right people"
Making a piece of content "even better" can mean many things. For example:
Creating an updated version of a post with new research and statistics

Simply including

more

content to add onto whatever content already exists

Adding depth to an article that glosses over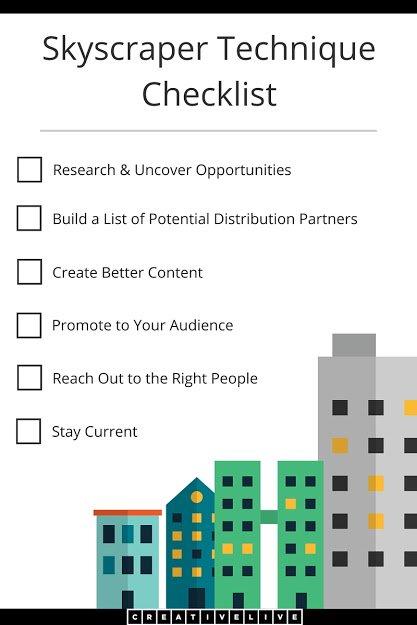 https://blog.hubspot.com/marketing/skyscraper-technique-drive-traffic
3. Cultivate a List of Influencers (Sooner Than Later)
Step 3 of the skyscraper technique is to "reach out to the right people." Without a network of influencers to help spread your content, you have no choice but to rely on Google to rank your topics for you—and that takes months. Instead, you can leverage the help of influencers to promote your content.
Groove made a guide on their networking techniques that helped them get more than 1000 subscribers within 24 hours.  The idea is to find influencers in your niche who would genuinely be interested in your content. Then, you'll want to engage with them through blog comments, tweets, and email. Once you do the work of networking, you'll have a list of influencers who could benefit from promoting your content.
While Groove's guide is certainly effective, it's important to start reaching out before you need content promoted. Otherwise, your outreach will come off like one of a hundred spam emails. Plus, building your relationships now is going to pay off in more ways than just scaling a SaaS business in the short-term.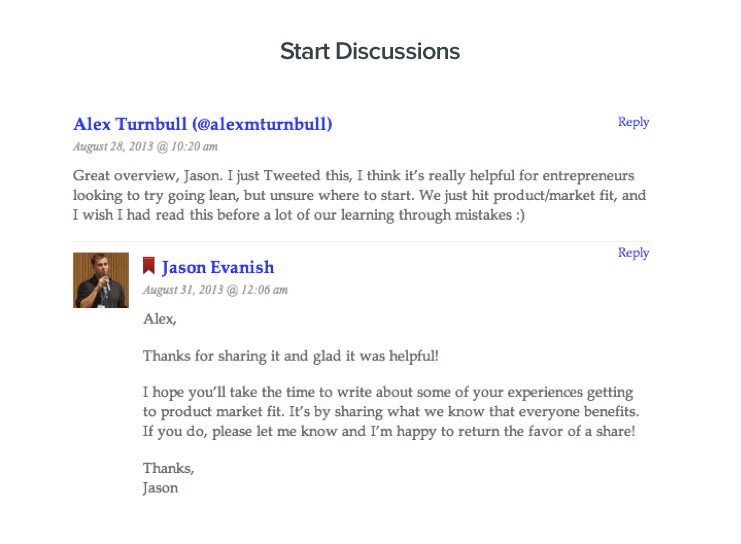 4. Use Q&A Sites
Right now, there are people out there whose problems can be solved by your product. The issue is that they don't know who you are or where to find you—they might not even be aware of what their problem is. These same people might ask the internet for the solutions to their problems, such as on websites like Quora.
Instead of letting just anyone on the internet try to answer the questions of your potential customers, you can be there for them. And, if you use a strategic approach, your answer can actually build up your readership, gain you some leads, and help you with scaling a SaaS business.
The complete Quora strategy covers it all, including how to find the most popular questions in your niche, how to formulate a well-written response, and how to optimize your profile to maximize the number of users it helps bring back to your website.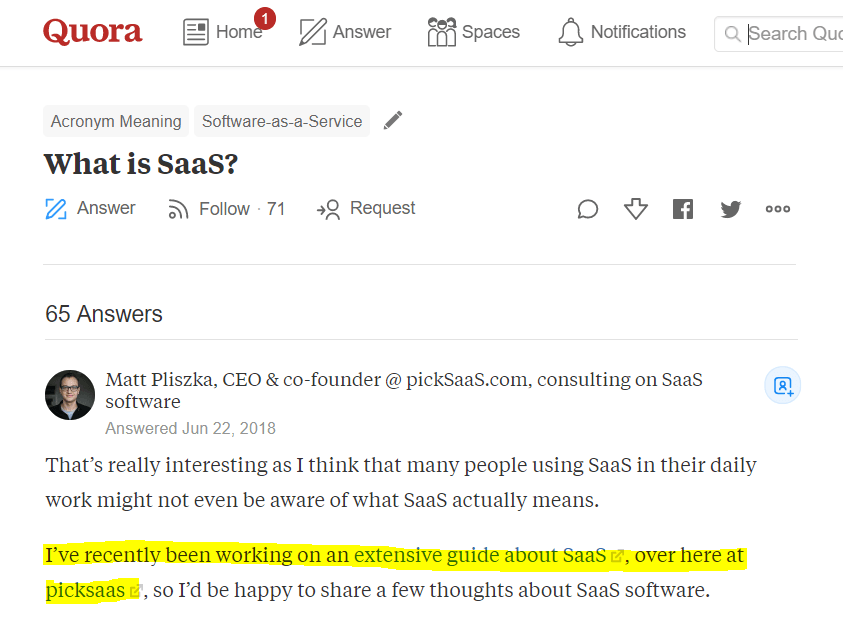 Due to the high volume of traffic that Quora receives, this growth hack can get you traffic and views much faster than waiting for your blogs to rank organically. Your Quora answers can accumulate SEO value too, so this strategy works both in the short-term and the long-term.
5. Make a Free Tool
A free tool is one of the best ways for scaling a SaaS business. Ebooks, guides, and other downloadable PDFs are of the most popular categories for lead magnets. The success of a lead magnet depends on how well the user believes it will solve their problem or provide useful information.
The only issue is if your product or service doesn't always justify a lengthy document or how-to guide. It might be better to satisfy your user's craving for instant-gratification by handing over personalized, tangible results. That can be done through the use of a free tool on your website.
There are several types of tools out there that can be modified for any industry:
Calculators

Toolkits full of actionable steps

Generators (e.g. email subject lines, blog headlines, etc.)
For example, Zillow created this helpful mortgage calculator to help those looking for an easy way to calculate their monthly payments.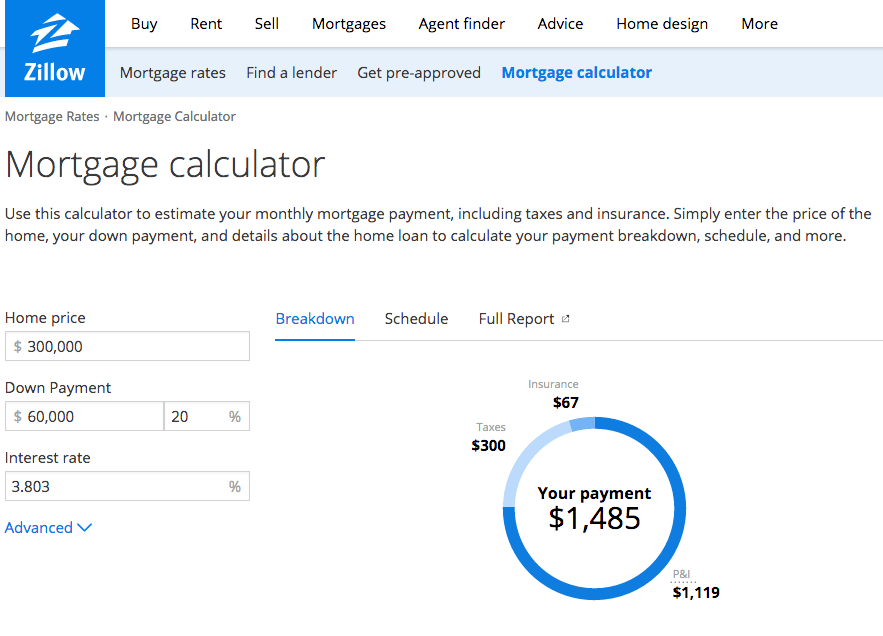 With some of these tools, you can simply grant the results in exchange for an email address and contact information.
Or, try positioning one of the features in your full product as the tool. You can then limit the amount of times it can be used, or, simply keep the temptation of the full product in sight.
6. Create a Free Trial Strategy
Giving away your product with a free trial, or as a watered-down demo of the complete product, can seem like a risky venture. What if the user accomplishes everything they need without buying the product? It's a valid concern: in a survey of over 300 SaaS companies, it was found that more than 80% of users did not convert into customers after the free trial.
At the same time, a demo or free trial is one of the best ways for users to give your product a chance. And just because users don't convert doesn't necessarily mean you have a bad product—you just need to tweak your free trial marketing strategy and continue to get customer feedback to build the features they care most about.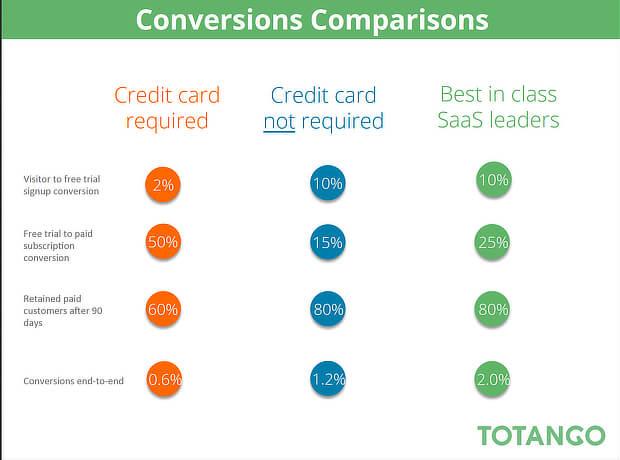 7. Don't Forget Retargeting
Retargeting has become notorious among users as the advertisements that stalk them endlessly through the internet. The fact that your average consumer has an idea of what these ads are speaks highly to the fact that these ads do work—you should start using them now if you aren't already.
On average, website visitors targeted with remarketing ads are 70% more likely to become a conversion. Retargeting is so powerful because it acknowledges that users don't often convert on their first visit—they'd rather keep doing their research, looking for more options, and may put off a decision for some length of time. During that length of time, your retargeting ads will be there to cement your company name and your product in the user's mind.
Where many SaaS companies get it wrong, however, is by assuming that flipping the switch for a low-effort retargeting campaign is enough. You would think that any retargeting ads are better than none, but Baremetrics strongly advises against it. They found in their own experience that your site and product pages need a strong value proposition. Then, while your future-customers are away from the site, your retargeting campaign should invoke strong memories of the pain points you've addressed.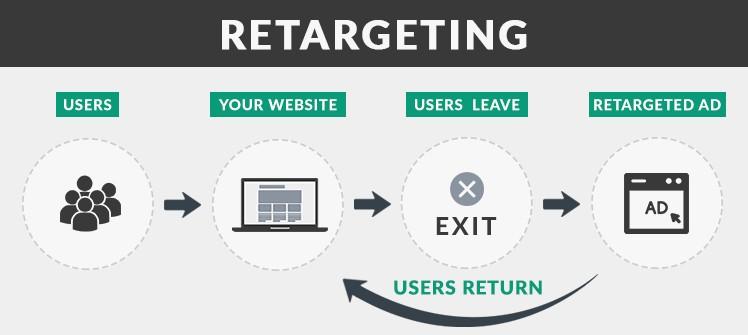 https://vwo.com/blog/retargeting-conversion-rate-optimization/
Conclusion
A growth hack is a clever or cheap way to grow leads for your business. What that actually means, of course, is only limited to your ingenuity. We went over examples of growth hacks that help generate leads by:
Using a product slightly different than its intended use

Building off what already works, thus eliminating half the effort and guesswork for us

Utilizing networks and relationships (they're still free!)

Capturing leads by offering a trial, demo, or single feature of your product

Using retargeting methods to cement your brand in your user's minds
A good growth hack won't cost very much to initiate. Then, when it's proven to work for you, can be integrated into paid marketing campaigns to maximize your growth.