8 Product Differentiation Strategies for your SaaS Business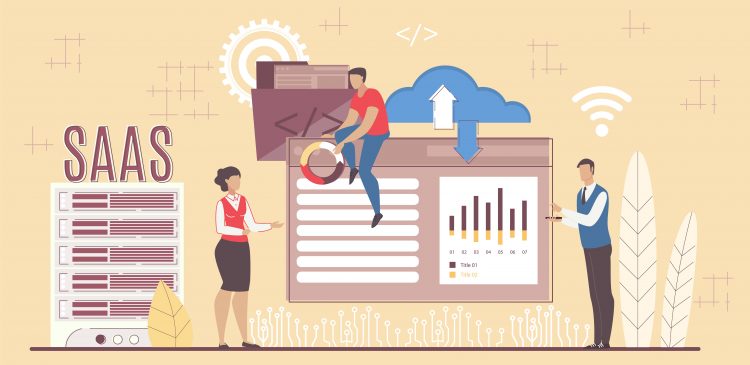 Are you looking for product differentiation strategies for your SaaS business? If not, well you should. The 21st-century truth of SaaS businesses is that you're stepping into a highly saturated market. 
As customers become more aware and savvy of their options, the field of SaaS is ever-expanding. This means that it's your job to show how your product is the best solution for your customers' needs.
Fundamentally, all of these product differentiation strategies come down to understanding and communicating why your product is the perfect proposition for your customers.
But how can you differentiate your product from the ever-increasing competition? 
Here we show some proven product differentiation strategies for your SaaS business to help you stand out from the masses.
8 Product Differentiation Strategies for your SaaS Business
1. Features
When it comes to what you're offering, you might think it makes sense to offer every possible bell and whistle to every single person who comes across your business.
And if you're living in a world of unlimited time and resources, then you COULD give that a go.
However, in the real world, it's your job to show your target audience how your features are the best possible option to meet their needs. And when you add new features, it's vital that you ask yourself why. Why are you including this feature? And who does it benefit?
This means having a clear understanding of who your ideal customer is, and what they are looking for from you. Engaging with your customers and establishing solutions for their pain points is a great way to develop brand loyalty and prevent unnecessary customer churn.
2. Integrations
Offering your customers the opportunity to work with platforms they are already using is one of the most effective product differentiation strategies for SaaS businesses. 
Find out the integrations your competition is offering as well as the most requested from your customers. You'll want to offer as many integrations that are relevant to your target market. Start with the most popular ones first to capture the most market share. 
For example, Drip does this well. They integrate with over 90 different apps and have a page that features all of their integrations. This makes it easy for customers to figure out if they have the solution they are looking for. 
3. Price 
When we talk about price, we're not necessarily suggesting that you should undercut your competition with an unsustainable price.
Instead, you should be showing your customers how your SaaS product provides an unbeatable value in their lives. 
Every customer who interacts with your business will have a different price that they're willing to pay. So consider maximizing your offerings by segmenting your audience and offering different pricing plans.
4. Customer Service
It's not necessarily what you do that will help you differentiate your product in the market – sometimes it's the way that you do it.
Some people will never interact with your customer service department, but for those that do, you can stand out from the pack by providing the absolute best in customer service. 
It might be that you offer unbeatable response times or an exceptional case resolution rate. A lot of the time you'll find that developing a brand tone of voice and the ability for customers to reach you and be heard and understood will help you stand out above the rest.
5. Reputation
Linked to your customer service quality, building your reputation in your field is an incredible way to make sure you're noticed for all the best reasons.
To stand out and build your reputation amongst the market, it's important to work out what makes you different and then to go out there and make sure people know it.
The three rules of building your reputation, building social proof, and standing out?
What you say must be true, relevant, and provable. Meet these, and you'll stand out for all the right reasons.
6. Customer Feedback 
Have you heard of a brand called Airbnb? (Okay, we're being a little facetious here). 
Long before they dominated the homestay market, Brian Chesky found that reaching out to active customers was a fantastic way to build brand loyalty and stand out from the herd. In fact, this was an integral part of the Airbnb experience.
"We would reach out to the very few people we had and get to know them, figure out what products they needed and what we could offer them. We tried to build loyalty knowing that if we did that, they would tell their friends." -Brian Chesky 
Going out of your way to engage with your customers helps you differentiate your product in a number of ways. Not only do you get the kind of invaluable feedback that will help you differentiate your product in terms of offerings, but you can drive customers to become ambassadors – which also serves to boost your reputation.
7. UX
Often the best way to differentiate your offering is by making sure that your interface and workflows are as easy to understand and simple to use as possible.
Not only will people notice and appreciate what you're doing, but you'll also find that it helps to create and develop strong brand loyalty.
8. Knowledgebase & Searchable Documentation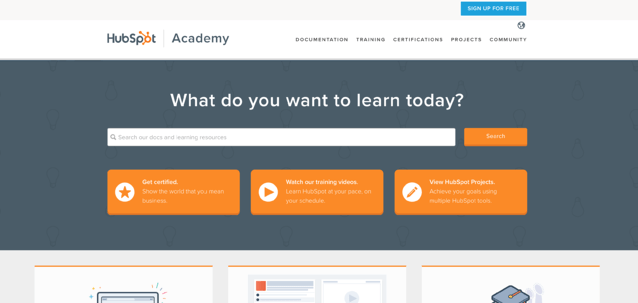 It might be the furthest thing from your mind, but creating an incredible knowledgebase or documentation is a fantastic way to highlight everything that your brand is about.
When it comes to how people are really doing this, look no further than Hubspot. With vast arrays of engaging, useful content that appears the minute you search for one of their topics, they absolutely dominate the market.
By positioning yourself as a company that cares about the concerns of your customers, you'll find that you stand out head and shoulders above the rest.
Take-Aways
Investing in making sure your business stands out is always worthwhile, but perhaps the key message to take away from these product differentiation strategies is that they rarely work in isolation.
Factoring in something like a knowledge base will help to raise your profile as a company that cares about their customers – just as developing your UX can increase your reputation as a leader in your field.
Try to think of the process as a holistic one, and enjoy the opportunity to show what it is that you do best.