How to Encourage Positive Feedback From Your Customers Online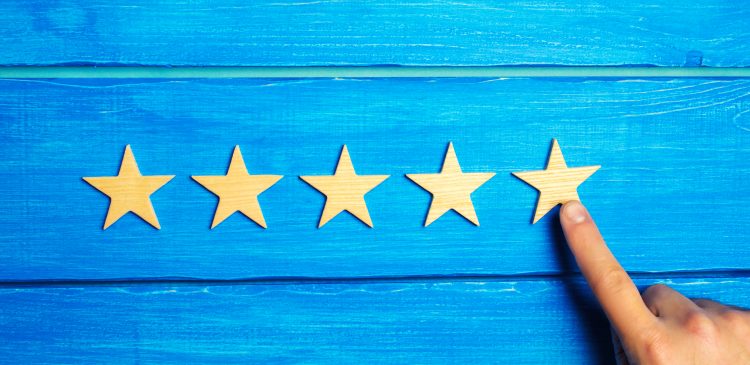 Feedback will make or break your startup. 
On one hand, you have feedback in the form of online reviews. They're one of the most powerful forces in helping consumers decide whether they should give your product a shot. It's enough to make or break a company entirely. 
On the other hand, you need feedback to understand how your product is exceeding or failing your customer's expectations. A list of detailed suggestions and comments can serve as a roadmap for your product's growth.
Negative feedback is expected, so you should be aiming to receive positive feedback. Of course, that's easier said than done. Customers with a positive experience don't often stop to leave feedback. 
Unless you're aiming to be like David Cerretini, a restaurant owner who purposely flooded his Yelp page with 1-star reviews just to prove a point, then you'll need some guidelines for encouraging positive feedback.

In this post, we'll go over ways to encourage positive feedback in both forms.
Start the Conversation
The average user takes feedback for granted—it's the last thing on their mind. You could send them a reminder… But there's a better way to bring it to their attention:
Instead of contacting a customer out of the blue and telling them how valuable it is for you to receive feedback, start a conversation about them. Find out if your product is actually solving their problems. If not, how can it be improved? 
Your priority should be ensuring your customer is satisfied. Let "asking for feedback" be an afterthought. If your customer does happen to be satisfied with your product, it will feel natural to end the interaction with a link to provide feedback or a review.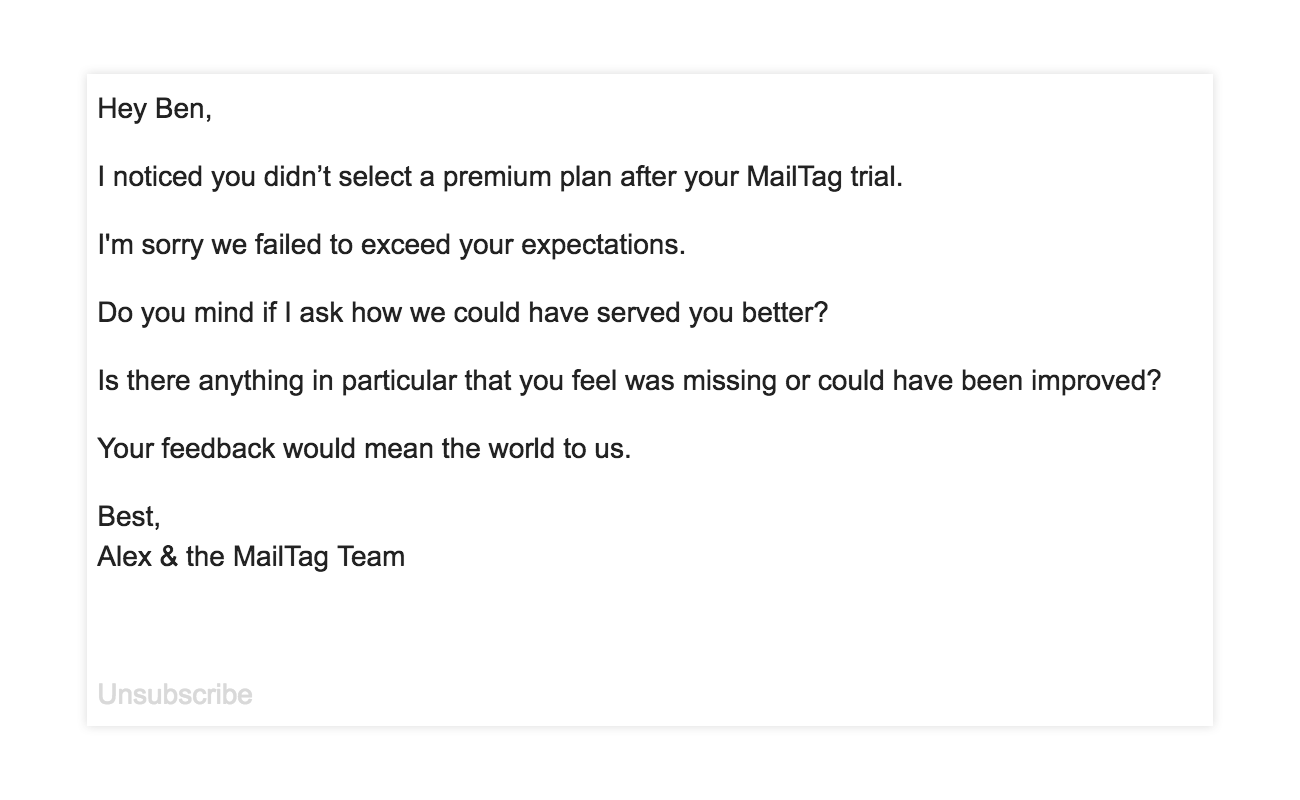 Make It Easier to Leave Public & Private Feedback
The sad fact of customer feedback is that you're more likely to not receive any feedback at all. 
One way to combat this is by reducing the effort required to leave feedback.
If your aim is to receive positive reviews, adorn your website with review links. If you use WordPress, one simple way to do this is to install the plugin WP Business Reviews. Not only does this bring attention to the idea of leaving a review, it helps you direct your customers to which review sites you want them to leave that review on.

You also want to make it easy to leave private feedback by adding surveys to your site as well as live chat. If your customer has a quick and easy way to communicate with you, you'll be able to address issues fast in a private manner before they escalate to social media.
Create Social Campaigns
Want to maximize your social proof? Get the community involved! This will be most effective if your following frequently interacts with your posts. Even better if you're in good standing with influencers in your niche.
For example, ask your followers to show off how they use your product. Have them tag the post with a relevant hashtag. Their post will serve as a piece of positive feedback that can even attract more customers to your product.
To really drive incentive, consider turning it into a contest. Come up with a prize that's relevant for your audience, set the basic requirements for entry, and make sure there's an emphasis on posting and spreading it through social media.
Win 2 FREE tickets to The Future of Food 2.0 on July 10th. Here's how to put yourself in the running: 1) Tell us what you're looking forward to on Facebook, Instagram, or Twitter 2) Use the #FutureOfFood hashtag & 3) Follow and tag https://t.co/8yPYbaxFY7 https://t.co/5si4QHmEI6 pic.twitter.com/W4D5IAdmYW

— sfciti (@sfciti) July 8, 2019
Create Several Spaces to Find Reviews
If someone decides to search for reviews of your product, you'll want to make sure that several glowing reviews appear on the first page of search results. But how? By getting reviews on several of the right listings.
We all know Yelp, Facebook, and Google reviews dominate search results for businesses—but that's not the same as a product. For that, you'll need to claim listings on sites specifically for your product's niche. Some notable examples in the SaaS industry include:
Captera

G2

Product Hunt

Trustradius
Getting your product listed on relevant listings—and working to get that listing loaded with positive feedback—further boosts your product's credibility, gives customers more confidence in your product, and can even compel customers to leave their own review.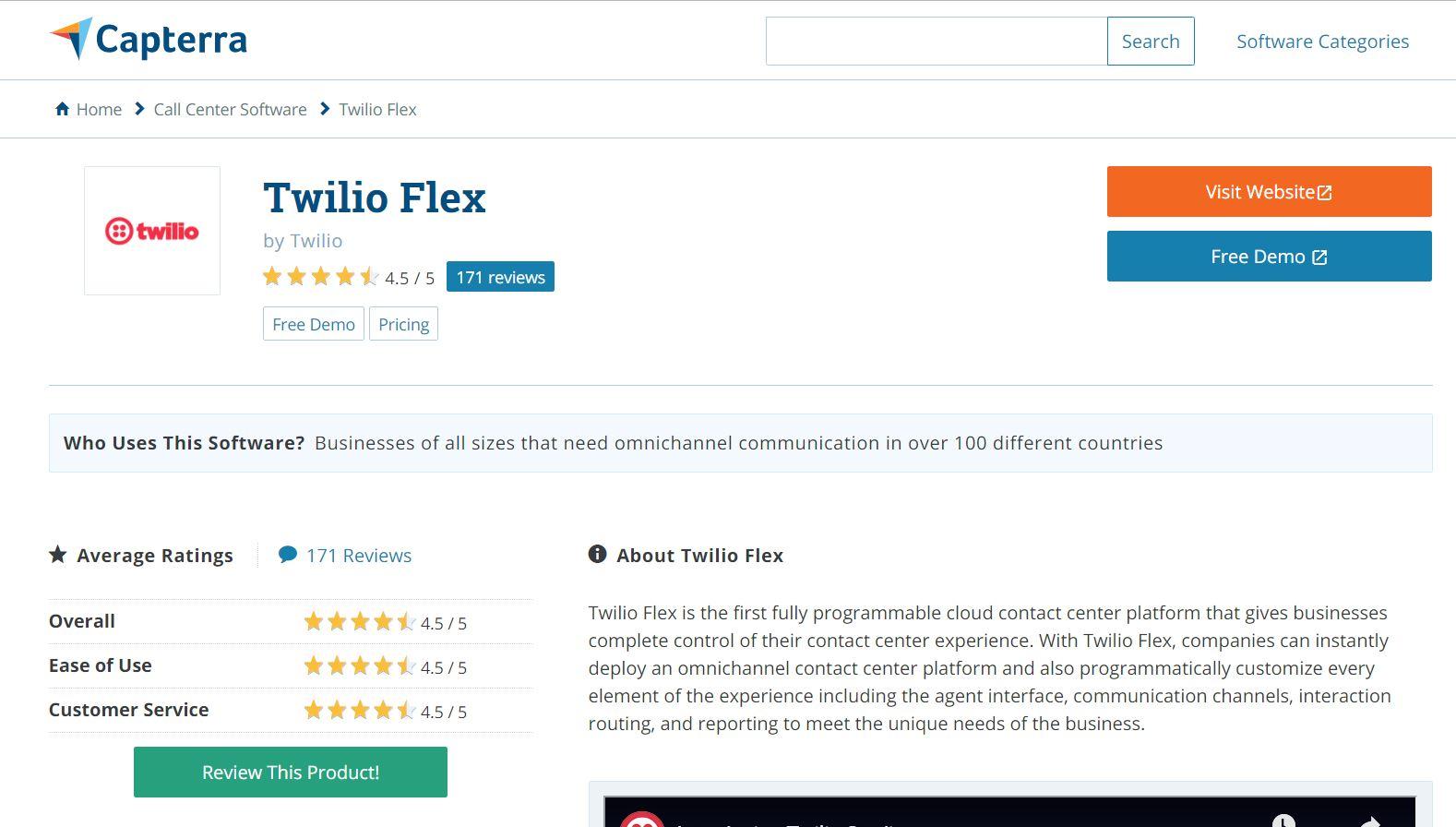 Proudly Display Positive Reviews
"Social proof" is the phenomenon that makes online reviews so powerful. In fact, Bright Local's 2019 Local Review Survey found that 91% of consumers trust online reviews as much as a personal recommendation. 
But the benefits of social proof don't stop there. Seeing positive reviews can leave a lasting impression on your product or company. A study found by ReviewTrackers showed that consumers will continue to think positively of a business or service with positive reviews—even if those reviews are later disputed as being inaccurate. 
In other words, a positive first impression is more powerful than negative reviews. 
Take advantage of this by displaying your positive reviews across your website and social media accounts. This is no time to be modest—display positive testimonials on your website, whip up a graphic for your Instagram account, and share them on Facebook.
Respond Positively
If you want to receive positive feedback, lead the example by responding positively. 
Whether it's a negative review smack-dab on your Yelp listing, or if it's a single tweet from someone with less than 100 followers, you should always make the effort to respond.
Responding to negative reviews shows you're willing to take responsibility for the dissatisfaction—and it's incredibly powerful. According to Chatmeter, 33% of consumers who leave a negative review will leave a positive review after receiving a response from the company—34% will even delete the negative review entirely. 
But the review section isn't the only place to create a positive experience. Sometimes, users will voice their questions or concerns on social media. Jumping the customer service queue to address their concern will come off as a pleasant surprise. 
Mind letting us know a bit more information about your workflow? What happens when you try to make a purchase? Are you seeing any error messaging? If so, let us know what the messaging says.

— Mailchimp (@Mailchimp) July 9, 2019
Ask at the Right Time, Not Just Any Time
No matter how you go about encouraging your customers to give positive feedback, you have to know when to ask. 
There's no point in asking for feedback before the customer has even had a fair chance to use your product. And worse, asking too soon can come off as pushy. "Reluctant feedback" isn't as effective or enthusiastic as you'd like it to be.
Likewise, your customer might forget their experience if you ask too late. Maurice Fitzgerald of MyCustomer suggests finding the perfect time to ask by considering factors like:
How long it takes for your product to be installed, implemented, or sufficiently experienced

Whether usage reports suggest a customer has stopped using your product

When the customer will renew their service contract
Listen to your Customers
Sometimes our best customers are our most negative ones because they push us. They push us to create a better business. They give us ideas that we may not have otherwise thought of. So, if you receive negative feedback despite your hard work, don't just brush it aside, but truly listen to what they have to say.
Then, work to improve your business every day. When your customers feel heard, a lot of them will naturally revise their reviews once changes have been implemented. 
A Final Note: Stay Compliant
Yelp highly discourages asking for reviews, whether it's backed by incentives, discounts, goodies, or just simply asking for it. But it's not just Yelp—you should be careful just about everywhere else. 
The Federal Trade Commission has an entire FAQ on the legality of endorsements. Depending on the circumstances, asking for reviews can be interpreted as an endorsement. You'll either need to disclose that information or completely change the way that you ask for those reviews in the first place. 
The FTC's guide is quite extensive on the matter, but you can also use their provided email address to ask about your specific situation.
Conclusion
Positive feedback is powerful but scarce.
When received through customer feedback forms, it tells you what you should keep doing to deliver a phenomenal product. 
When it comes in the form of an online review, it determines how others will interpret your brand or product.
Getting positive feedback in the first place isn't always easy, but there are ways you can encourage it if you follow the rules of online etiquette, create a positive first impression, and stay compliant.