How to Collect Customer Feedback Using Instagram Stories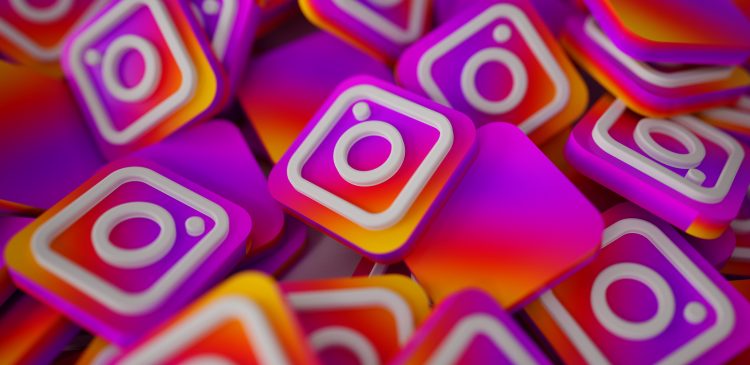 Instagram is a phenomenal platform to market your business, but did you know that it's also a great way to collect customer feedback? It's true, with Instagram's rollout of Stories, they have continued to add new features that make collecting feedback easier than ever. 
From creating polls to asking questions, let's take a look at some of the best ways to collect customer feedback with Instagram Stories. 
How to Collect Customer Feedback Using Instagram Stories
The first step with collecting customer feedback with Instagram Stories is knowing where to find the features. You'll want to start by clicking on your profile picture which will open up Stories. Once you're in Stories, you're going to want to click on the sticker icon: 

Once you've selected the icon highlighted above in blue, you'll be prompted to a page full of stickers. In this article, we're going to cover the poll, questions, and quiz stickers.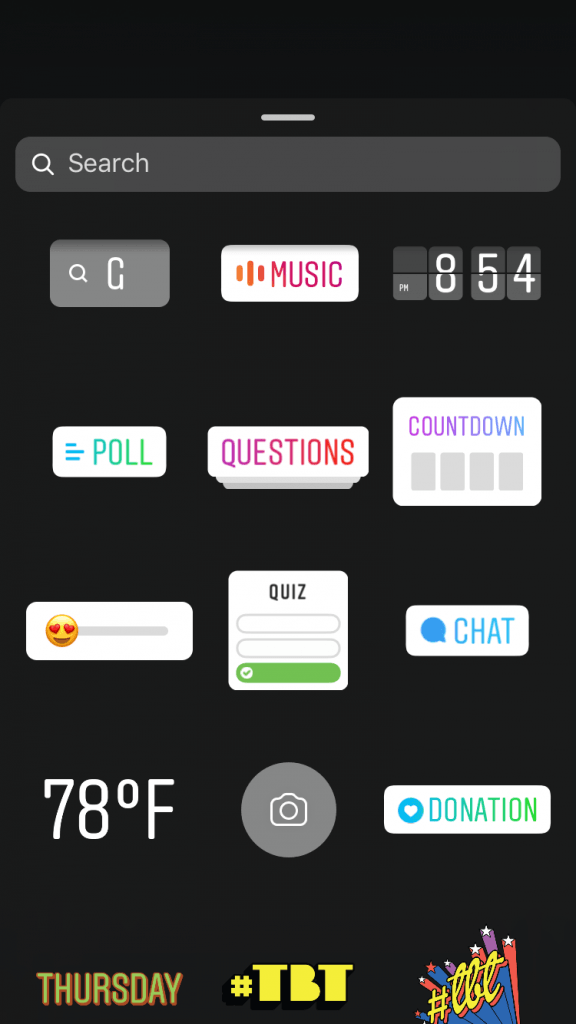 1. Ask Questions
The questions feature in Stories is one of the best ways to get to know your followers, users, and future customers. You can use the information provided for market research, developing future products, and understanding your target market better. Best of all, you'll be the only one that sees the replies. Since the stories go away in 24 hours, you'll want to make sure you have a way to keep track of the responses. 
Pro: Being able to ask open ended questions and get a ton of feedback
Con: not easily quantifiable
For example, Beautycon did this well in their Instagram stories by asking their users open-ended questions.

2. Create Polls
Polls are a great way to ask your followers a quick question and get rapid feedback. You can ask your followers questions that require a yes/no answer or give them two different options to select from. 
Pro: Easily quantifiable
Con: Miss out on a lot more feedback and ideas customers may have 
For example, Ikea USA asked their customers for feedback to find out if they prefer dark or light cabinets and again, with their backsplash. This type of customer feedback can help Ikea select better images for marketing materials and even impact their buying decisions. 

3. Create Surveys
The Quiz feature is one of Instagram's newest additions to stories. However, instead of using it as a quiz, you'll want to use it as a survey to collect customer feedback. 
Pro: Quantifiable and ability to select more answers than the poll
Con: No open ended option could limit feedback and ideas
For example, a beauty company could use Instagram quizzes to ask customers questions about the product that they can't live without. This type of feedback could be useful when the company is deciding the next product to create.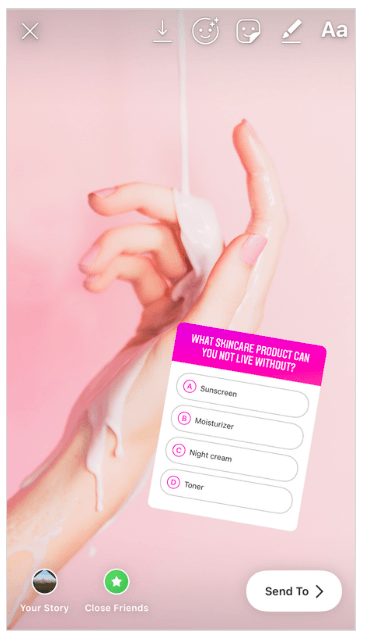 There you have it, three ways to collect customer feedback using Instagram Stories. What are some other ways that you're using Instagram to gather feedback from your followers?