7 Product Roadmap Examples You Need To Know (+ Free Tools)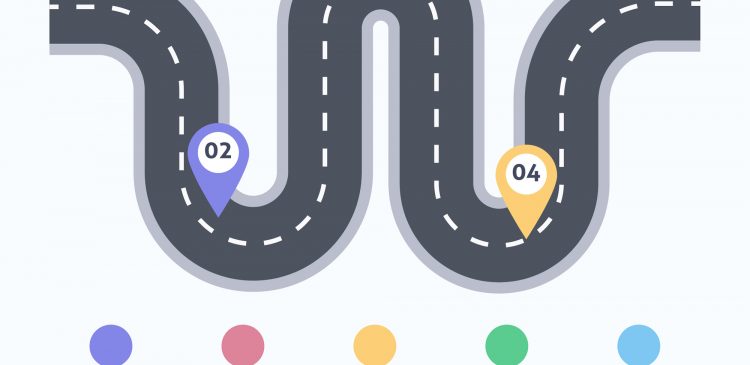 When you're developing a new product, a product roadmap helps to give you the thousand-feet overview in a visual way. 
It acts as both a plan of execution and as a strategic roadmap for your product. But it can be daunting to build a roadmap without a useful template.
So we're going to guide you through the process and provide you with 7 product roadmap examples to help get you started.
What is a product roadmap?
To be of any use, a product roadmap should outline the direction and the vision of your product. The entire purpose of the roadmap is to assist you in communicating how your product should develop and why.
So simply put, a product roadmap helps you define your short and long term focus.
A product roadmap also highlights the significant future-goals, so that your team knows where they should be focusing and stakeholders can have realistic expectations.
7 Product Roadmap Examples You Need to Know
Of course, the structure of your product roadmap will change depending on the projects that you're working on – and you may find one particularly useful in one case, and not at all in another.
Fundamentally, your product roadmap will vary depending on the audience – is it for stakeholders or your production team?
Start by asking what you want to show: then pick the format which works best in this scenario.
We've compiled seven essential product roadmap examples to demonstrate the possibilities in the different formats.
1. Product Roadmap Example: Now-Next-Later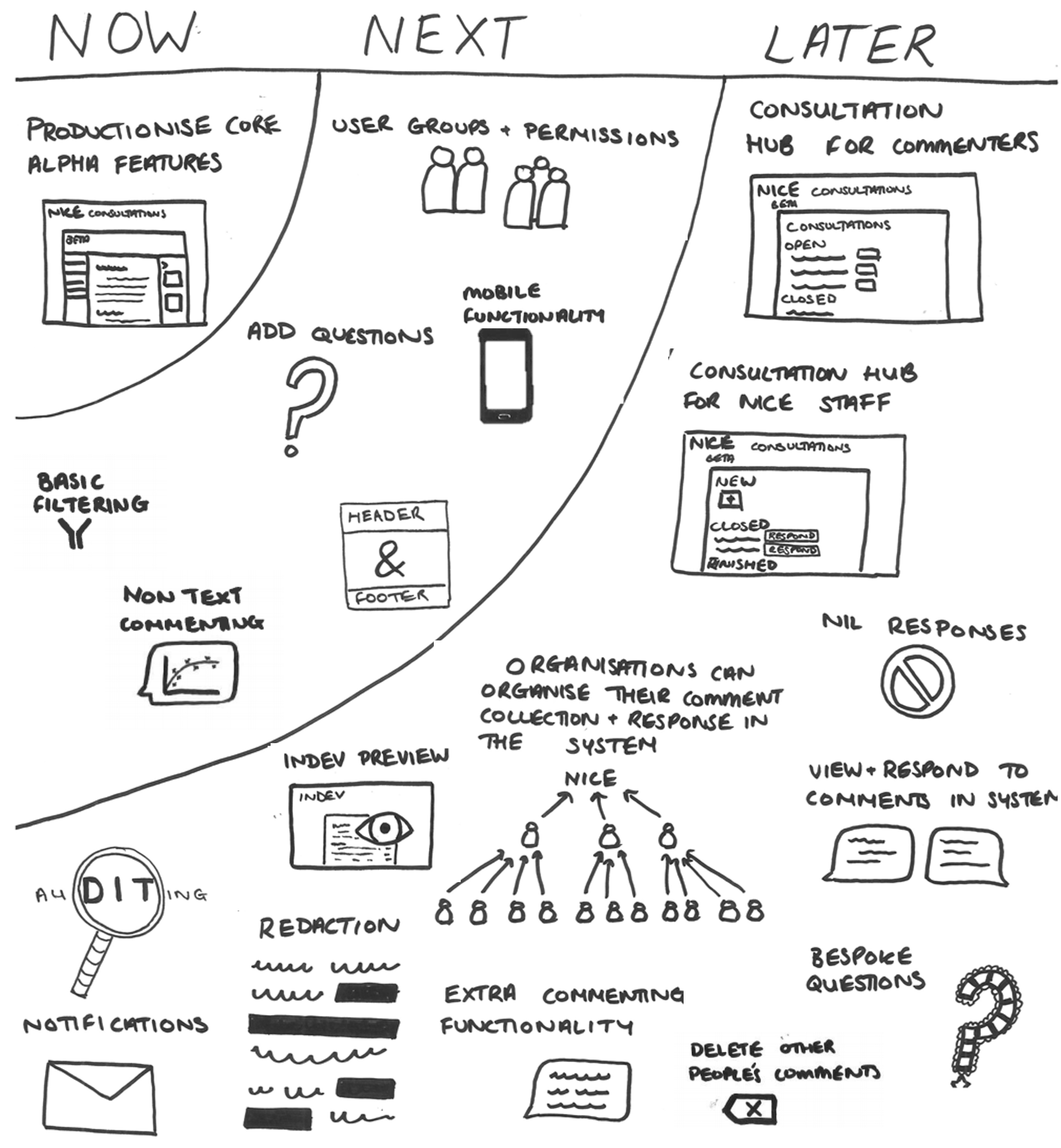 Now Next Later Product Roadmap Example
As you might have guessed, the now-next-later roadmap example explores three key areas. What you're working on Now, what's coming up Next, and what you'll get to Later.
A Now Next Later product roadmap shouldn't be confused with a release planner. This product roadmap example doesn't have any dates, deadlines, or timelines. 
Instead, it offers a general overview of your business' current priorities.
2. Product Roadmap Example: Goal-Oriented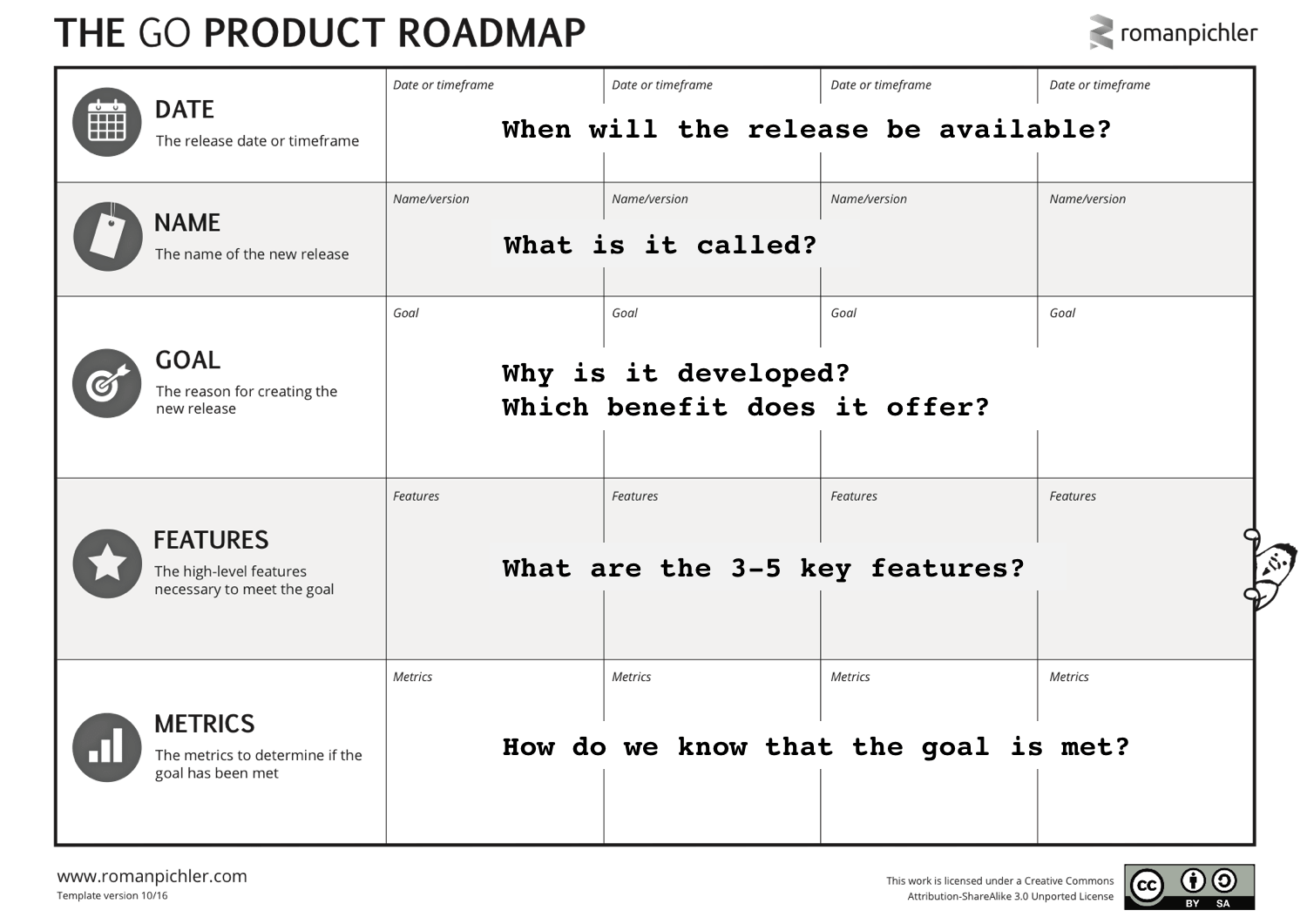 Goal-Oriented Product Roadmap Example
A Goal-Oriented-or GO-product roadmap explains the purpose behind every feature. By keeping GO product roadmaps, you'll be able to clearly see how your business is delivering on its promises.
It's important to remember that goal-oriented product roadmaps often need to be updated as projects develop.
3. Product Roadmap Example: Feature-based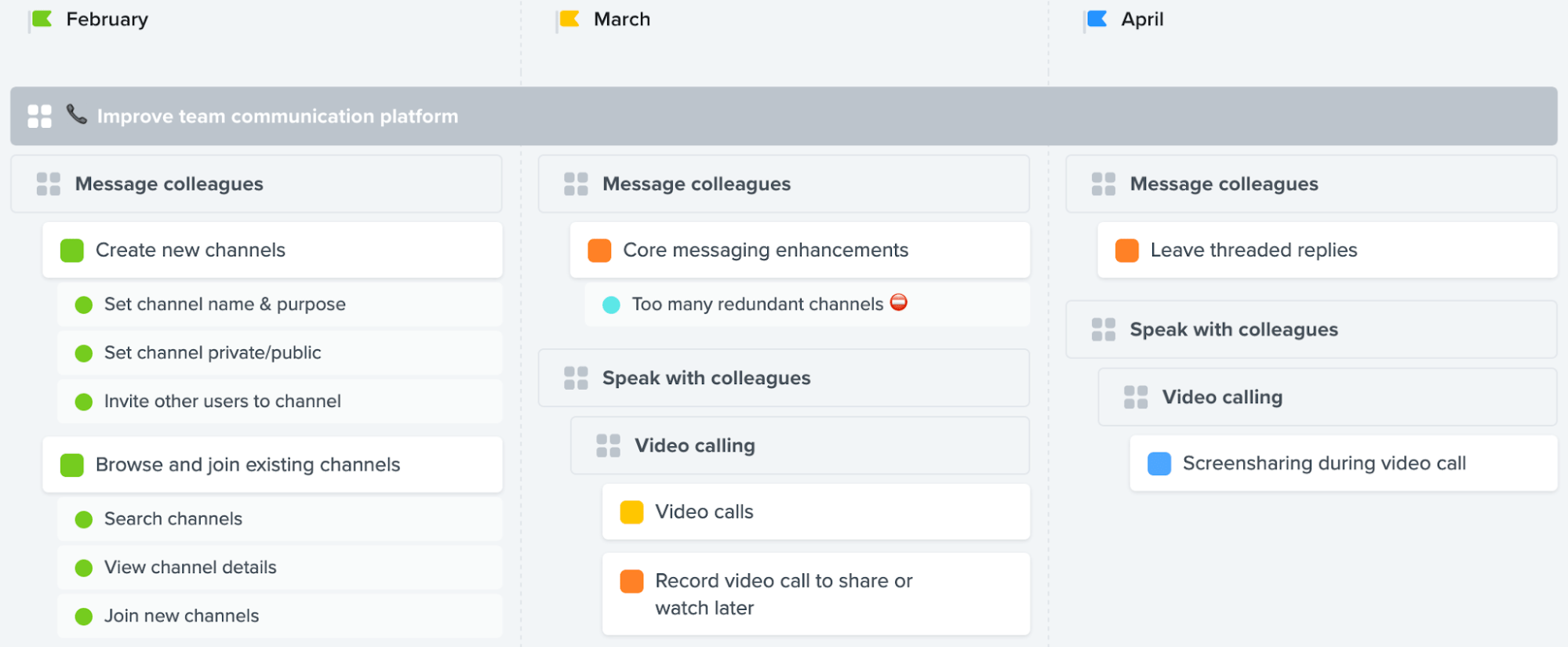 Feature-based Product Roadmap Example
A feature roadmap is the ideal way to showcase the way that new features sit in context with one another. It allows both your team and customers to understand what they can expect next.
Feature roadmaps help you to allocate the resources in the right development cycles, as well as highlighting key feature releases. The focus is on providing value to the users based on improving your product and allows everyone in the team to understand the direction you're going in.
The features-based roadmap is also useful for your sales and marketing team, as it allows your product manager to show what is coming up.
4. Product Roadmap Example: Strategy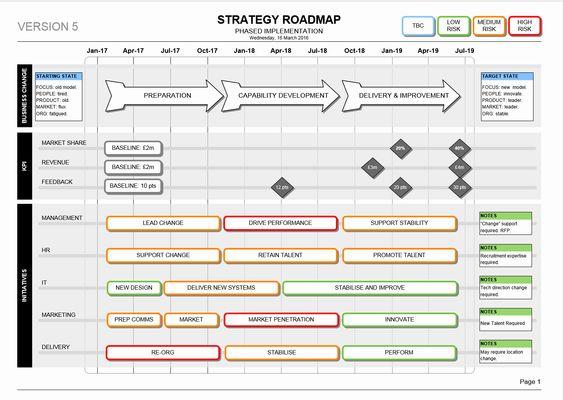 Strategy Product Roadmap Example
A strategy roadmap is a handy tool for showcasing just about any kind of information. It can be tailored to your audience and highlights the general product information in a high-level way.
Essentially, once you know what you're doing, and why you're doing it, a strategic product roadmap will outline how you're going to do it.
A strategy roadmap shows what initiatives the team needs to complete in order to achieve the goals for the product. 
5. Product Roadmap Example: Technology / IT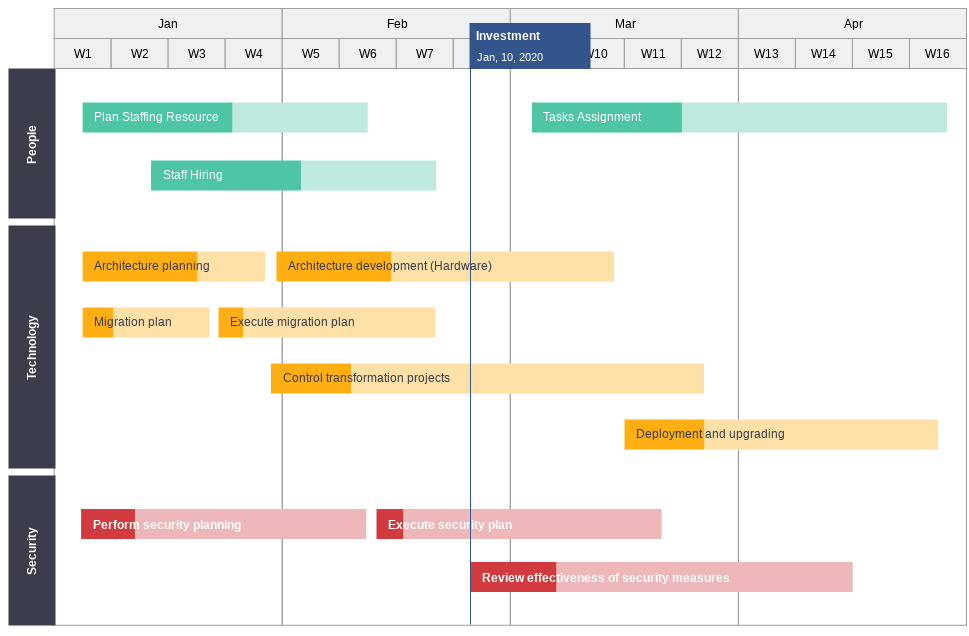 Technology Product Roadmap Example
Usually, technology or IT roadmaps operate at a slightly lower level, and is great for internal teams. 
To be effective, a technology product roadmap will specify the IT requirements needed in order to deliver goals or specific features. 
A technology roadmap is also a visual way to present resource allocation so that you can make smart choices about the IT to invest in for your organization.
6. Product Roadmap Example: Portfolio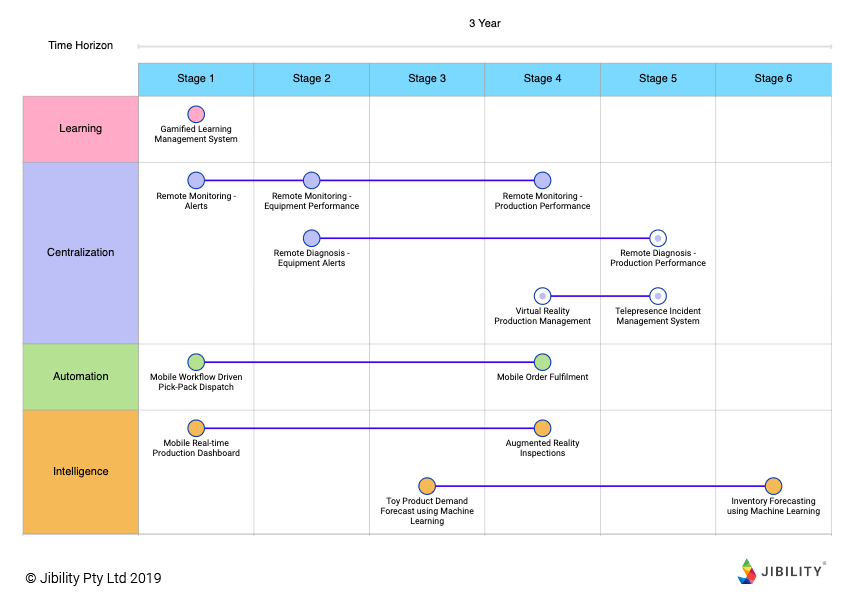 If your business or company makes more than one product, then a portfolio product roadmap will help you understand your various offerings at a glance.
A portfolio product roadmap gives an overview of how your various products exist within a context, and are particularly useful when presenting information to executives or the advisory board.
7. Product Roadmap Example: Release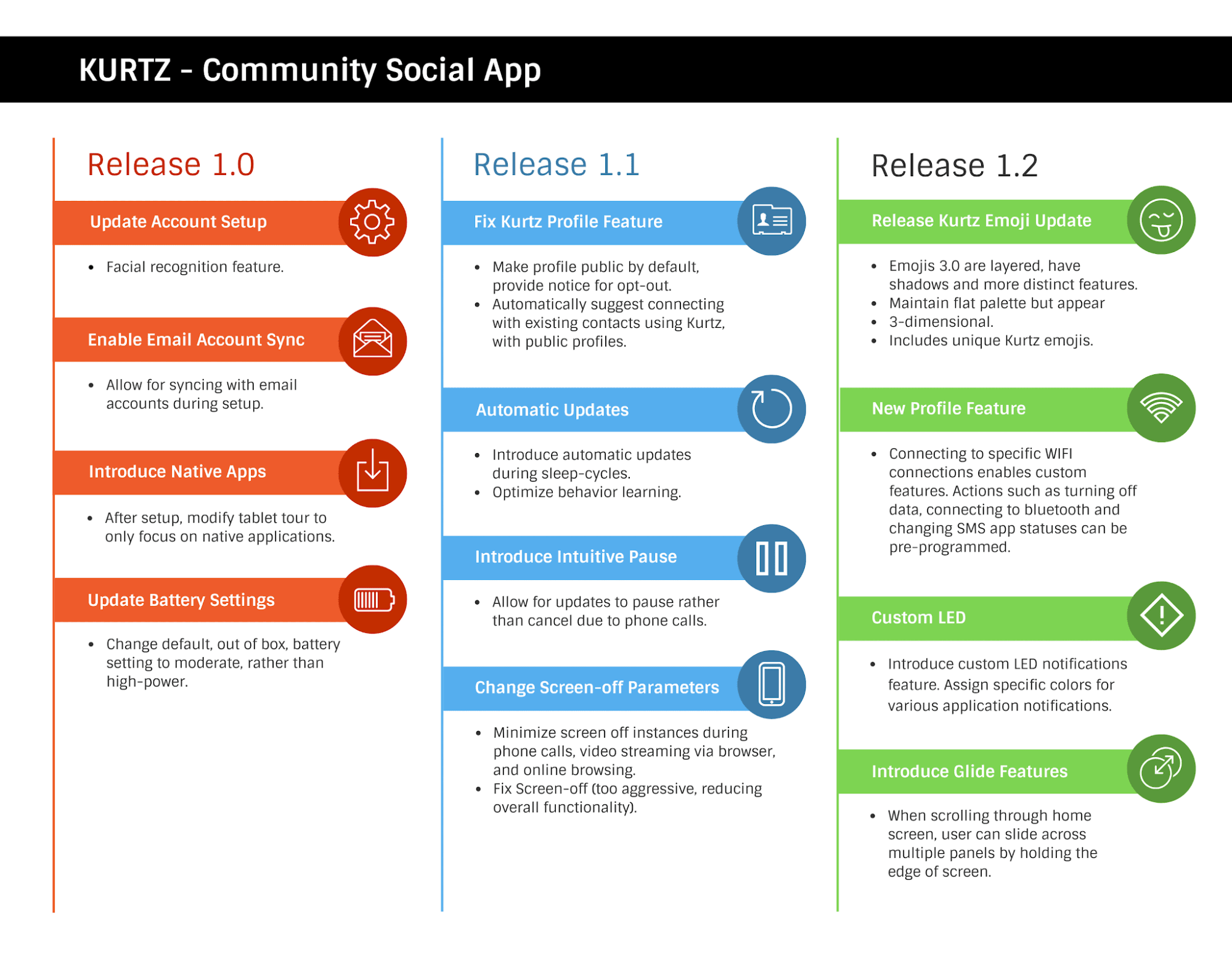 Release Product Roadmap Example
When building up to your releases, a product release map provides insight into what needs to be done before each stage. 
This roadmap is excellent for helping teams to highlight who should be doing what, as well as effective when planning what can happen next.
Best Free Tools for Product Roadmaps
When it comes to building your own product roadmap, there are free tools that make this process easy and effective.
You'll find that many of them often incorporate extra ways to help you keep on track of your lists – from to-do lists to the ability to assign people various roles.
Trello is a popular product management app that comes with many optional templates, including product roadmap examples that you can adjust depending on your needs.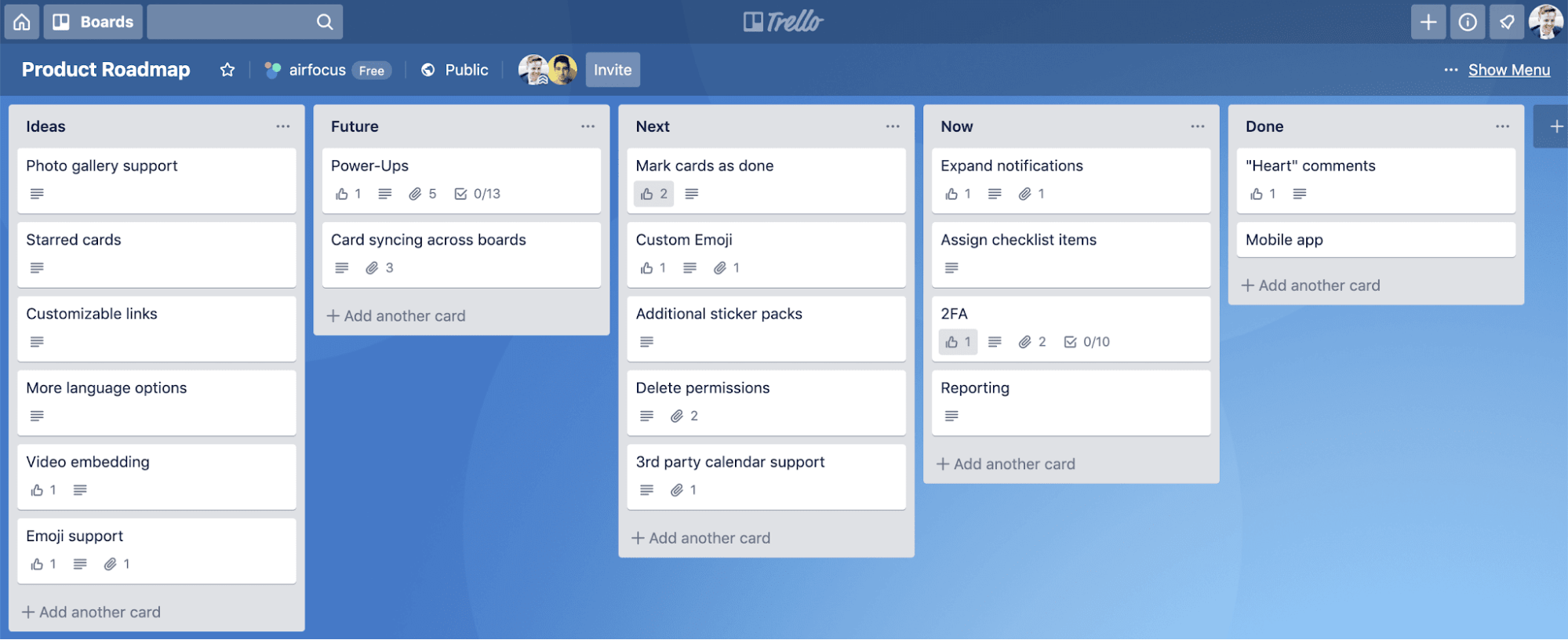 Similarly, Asana offers templates of various product roadmap examples that you can take on and personalize as works best for your business.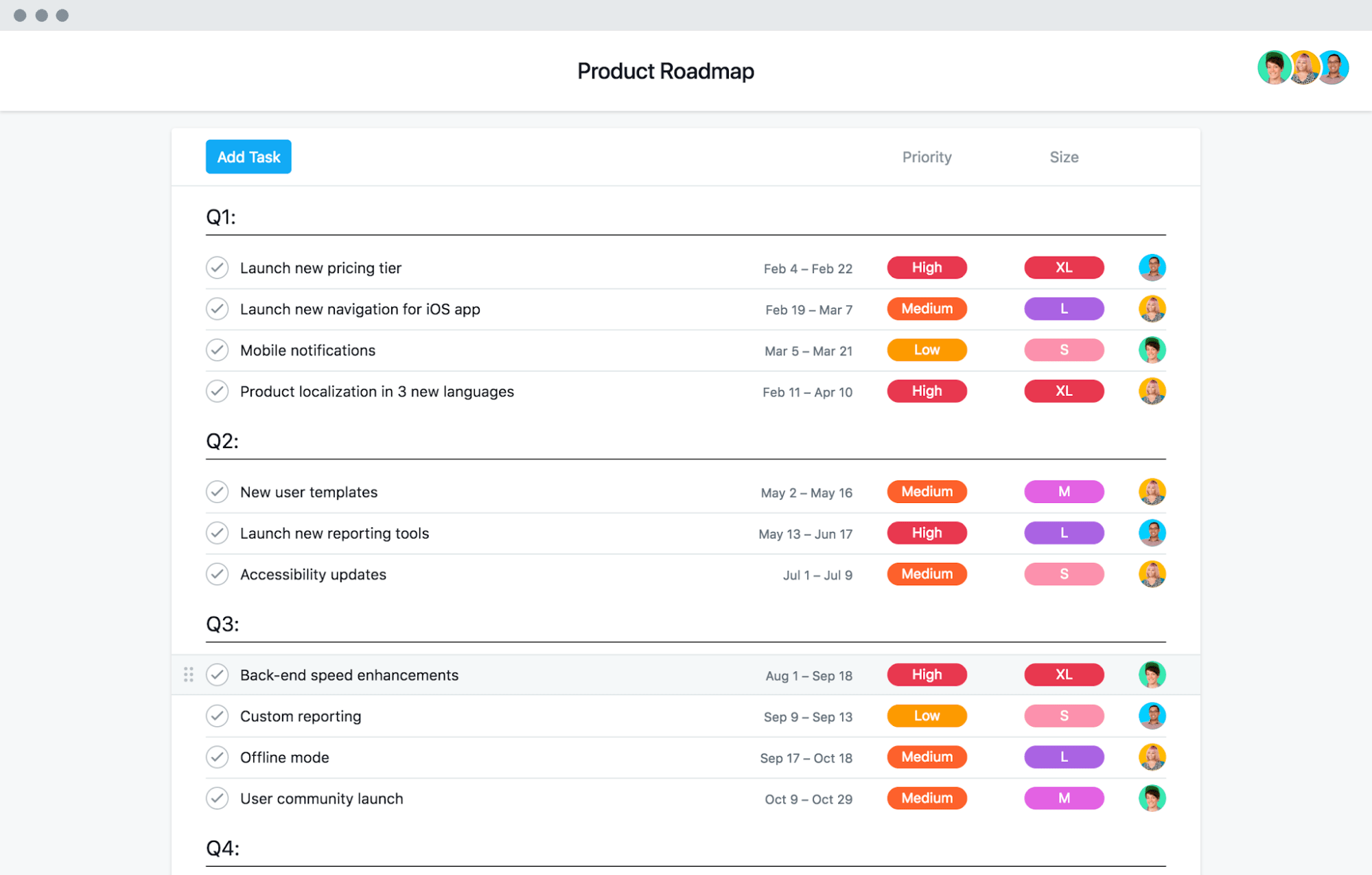 Taskade is a complete remote workspace, which allows you to make calls and has a chat function within the app. It also offers a solid array of easy-to-use templates to make your roadmapping easier.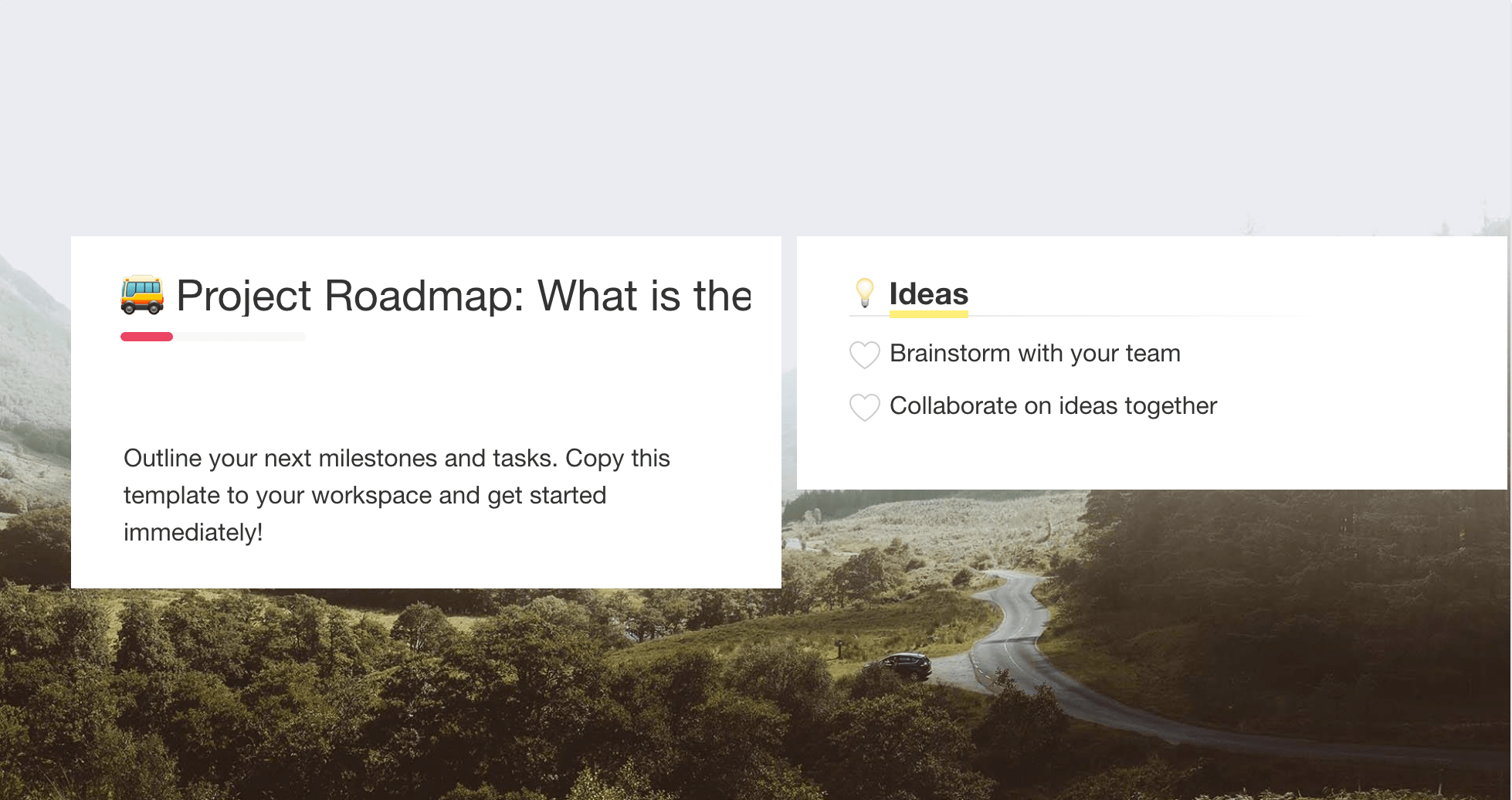 Building your first product roadmap might seem overwhelming at first, but with the right guidance, you can create a product roadmap that does everything it should: act as a source of strategic direction for your product.