New Product Launch? Here Are 8 Steps You Need to Take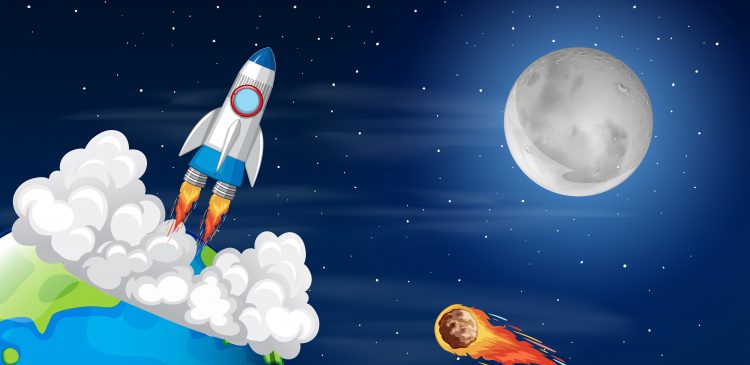 So, you've got this great idea for a new product launch. And you've got the team and the resources to build it. What's stopping you from rushing out and launching it? After all, being a start-up is all about making quick decisions and being nimble, right?
Even Reid Hoffman, co-founder of LinkedIn, gave his approval when he said, "Starting a company is jumping off a cliff and assembling the airplane on the way down."
If your goal is to get a business running, he's right—the most important part is getting the wings on and you can figure out how to fly it while you're still gliding on the updrafts.
But when it comes to a new product launch, it's a different story. The direction the plane flies is just as important as having a set of wings to fly on. To stop from gliding off into the unknown, you'll need to plan your route before you jump off the cliff.
Fortunately, our product launch checklist can serve as your flight map with just 8 steps to follow:
1. Research Your Customers
Customer research—it's not just for marketing (but we'll get to that later).
Without proper customer research, your product fails in predictable ways:
It fixes problems that don't actually exist.

It fails to understand the customer's actual problem.

It targets the wrong market entirely.
If you can get your entire team onboard with who your customers are from the very start, all of your efforts will be unified from development, to marketing, and into launch.
This is when it becomes imperative to develop a buyer persona.
There are dozens of buyer persona templates on the internet (try searching any variation of client avatar, customer persona, and so on). One of our favorites is Xtensio's free buyer persona template because it's easy to use and looks professional in marketing strategy presentations.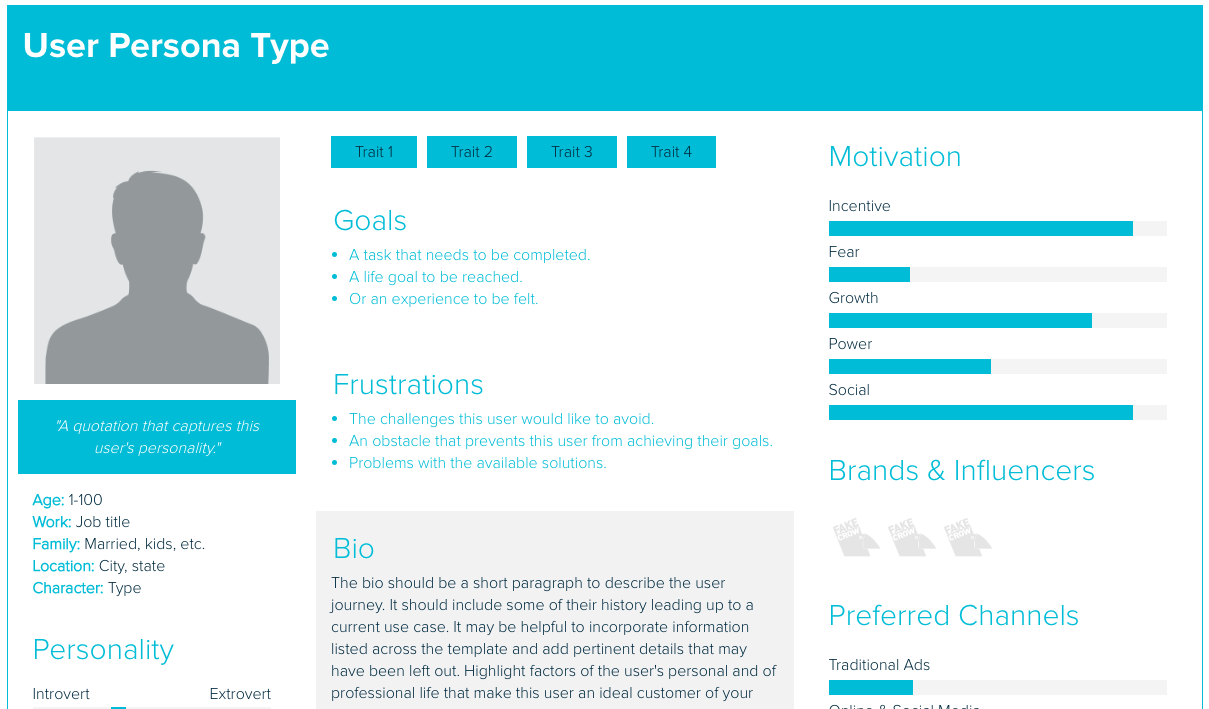 You can start by including as many specific details as possible. Then, you can start adding and modifying it as you build on your research.
2. Analyze the Competition
Customer research is one side of the research coin. On the other side, you have your competitor research—and it's crucial for making some of the more practical decisions in your launch.
If you think your product doesn't have any competitors, think again. Even if your product is operating in a brand-new industry, you should consider what your target customers are doing now to solve their problems.
"…if you are creating a new market the question you should answer is what activities are your target customers doing now to solve the pressing problem your startup will solve. Many entrepreneurs don't think about the status quo as a key competitor." 

– Why It's Essential to Know Your Competition, Earnest Sweat, Inc.
We've created our own step-by-step guide on creating a competitive landscape analysis. A thorough analysis will help you discover your strengths and teach you how to stand above the rest:
Understand how to communicate what makes you different.

Market to your target audience better than your competitors.

Stay one step ahead of your competitors and even open the potential for partnerships.
All in all, understanding where your product stands against the rest will give you more confidence in adjusting your pricing, your messaging, and highlighting the qualities that make your product unique.
3. Differentiate Your Brand
Your software won't be sitting on a physical shelf next to its competitors, but that doesn't mean your product couldn't use a distinct brand—far from it.
As Ed Shelley of ChartMogul spells out for us:
It's easier than ever before to build a SaaS business.

Lower cost of entry means more competition.

There's no shortage of products with similar features.
Shelley says that offering the lowest price is not your solution to standing out. Rather, the answer is brand differentiation:
"A well-designed and established brand is a defensible form of differentiation that can carry a strong influence over users."
To differentiate your brand, you need a working combination of several qualities:
The visual identity.

A consistent set of values and promises.

A clear personality.
In order for your brand to resonate with your target audience, however, everything must stem from the company's identity. It won't matter how trendy or quirky your brand appears if it doesn't reflect your company's values.
4. Create Your Product Launch Messaging
There's a stereotype that those in the SaaS industry are way too technical-minded to explain their own products to the layman. But I'll let you in on the truth:
Anyone involved in their own product has this problem.
Saying what your product does is one thing. It's another thing entirely to craft a message that strikes a nerve with your target customer.
To create a message that communicates the most valuable aspects of your product, you'll want to craft a value proposition. You'll need to know:
How your product or service solves/improves problems.

What benefits customers can expect.

Why customers should buy from you over your competitors.
A good value proposition doesn't just fulfill those qualities—it inspires them to take action (or it can hit them where it hurts)!
Your value proposition will go through dozens of rewrites before, during, and after the launch, so don't feel like it has to be perfect on the first try. Continue to sharpen it as you receive feedback and dig deeper into the mindset of your ideal customers.
5. Test Your Product
We get it. After doing all the legwork, you're ready to rush your product out the door. But hold off on firing up those marketing campaigns a little longer—testing your product is a crucial part of the launch sequence.
You and your team have likely spent several hundred hours hunched over your desk while thinking about nothing but your product. You're far too involved in the product to supply an unbiased test.
Your target customers are not going to be operating under the same set of assumptions as you and your team. Plus, who better to ask for feedback than the very same people you plan to pitch your product to?
In addition to testing from samples of your target audience, it's also recommended to us the agile methodology. This will ensure that testing is a group effort between all team members, allowing you to receive feedback during every project stage.
6. Plan Your Marketing Strategy
You've likely been conceiving your product launch marketing strategy since the very beginning in some form or another, whether it's a detailed outline with actionable steps or just as a series of brainstorms saved to a note file.
Yet, we've chosen to include the marketing strategy as number 6 on our product launch list. That's because everything before this point is designed to help answer some of the hardest questions when it comes to marketing your product:
Where will you market your product?

How do you speak to your customers?

Which methods should you use?
Let the research inform your marketing plan and create focus. You don't need to be on every social media platform, and you don't need to be creating content in every form.
That being said, HubSpot's 7 Tried-and-True Strategies SaaS Businesses Are Using to Grow is a good place to start. Their ideas include:
Content Marketing

Product Trials

SEO

Referral Marketing

Google Ads

Co-marketing

Retargeting
7. Build Hype and Release
Before you launch, you should spend a significant amount of time building hype around your product. And we mean months ahead of time. Likewise, all the content and materials you plan to release during this time should be part of your marketing strategy.
Neil Patel outlines how you can build hype for your product by emulating Steve Jobs. Some of his points include:
Spreading news about your product months in advance can get people talking about it so that, come time for release, you're already warmed up for the press coverage.

Turn your product launch into an event if you have the budget to make it happen.

Take pre-orders, or at the very least, allow prospective buyers to sign up for email updates.
8. Collect Customer Feedback
You just launched a product. Congrats!
So, what now?
Now you have to maintain that product and keep improving on it! But where do you begin?
Instead of making guesses about what to do next, just ask your customers what they want with a customer feedback strategy.
The sooner you can start collecting feedback in a proper system, the better. All the data you collect from surveys and social media monitoring will prove invaluable for deciding where to take your product next. Making sense of your data will help you prioritize which requested features and changes are the most worthwhile.
Conclusion
If you've followed all these steps on how to launch a product, you should be prepared for the launch and for a little bit of what comes after.
Begin by doing thorough research on your customers and your competitors. That will help you substantially when it comes time to craft a brand and message that resonates with your customers and helps you stand out from the competition.
You'll then want to test your product (and then test it some more) while working out the details of your marketing plan. The marketing plan should be formed with enough time in advance so you can generate hype for your product before launch.
And finally, a solid customer feedback strategy established from day one of your product launch will help you figure out your next steps for improving the product.